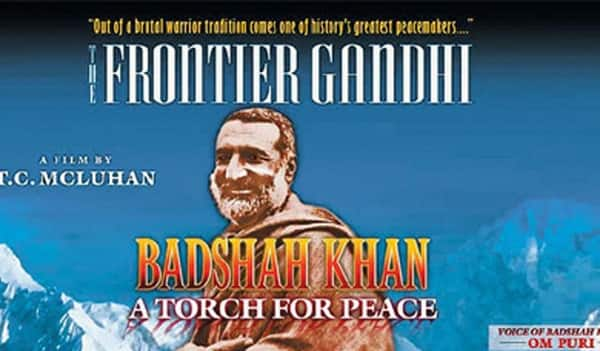 The documentary on Khan Abdul Ghaffar Khan was much appreciated at the just concluded film fest in Leh
The Frontier Gandhi – Badshah Khan, a Torch for Peace, a documentary about Khan Abdul Ghaffar Khan, the founder of a pacifist movement among the Pakhtuns, had its first screening in the country Saturday at the ongoing Ladakh International Film Festival (LIFF) and got a standing ovation.
The Frontier Gandhi, which is a result of the producer-director Teri C McLuhan's 22 years of hard work and research, had a green carpet premiere. It had a packed house screening at the Sindhu Sanskriti Kendra in Leh and among the audience were Afghanistan Ambassador to India Shaida Muhammad Abdali, Jammu and Kashmir Urban Development Minister Rigzin Jora and film personalities like Bollywood filmmakers Madhur Bhandarkar and Rakeysh Omprakash Mehra as well as Bengali cinema's ace Aparna Sen.
In the 1920s, Ghaffar Khan emerged as a social reformer with the aim to work for the betterment of his fellows. The viewers at the screening were so overwhelmed by the leader's non-violent movement for freedom saga that they gave it a standing ovation.
Bhandarkar praised it saying, "What a fabulous film!"
For Teri, it was a "great honour to experience this chance to tell the remarkable story to you all. I know it's hard to respond to it immediately."
ALSO READ: Why is National Award-winning documentary And We play On not finding any takers?