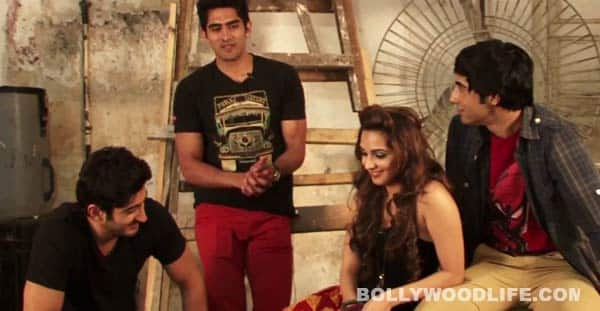 They say one must not judge a book by it's cover. Guess we can say the same about Fugly
Starring Jimmy Shergill, Mohit Marwah, Kiara Advani, Vijender Singh, Arfi Lamba and Anshuman Jha – Fugly will hit the theatres tomorrow. Our critic Vinod Talreja is watching the film right now. This is what Vinod had to say about the film.
The movie may look like some normal youth centric drama, but surprisingly it's entertaining and has a thoughtful message too. The film takes us through the journey of Dev (Mohit Marwah), Gaurav (Vijinder Singh), Aditya (Arfi Lamba) and Devi (Kiara Advani), who are the best of friends. They are in the best stage of their lives, living each moment together. All the fun and frolic activities take a drastic turn when they come across an evil cop Chautala (Jimmy Shergill).
Until now, Fugly has been quite entertaining. Let's hope that the second half will be equally interesting and entertaining.