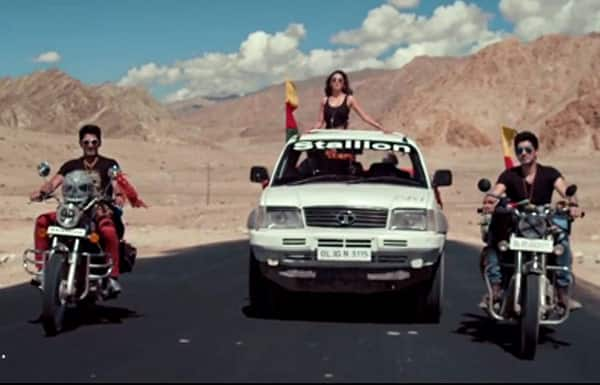 Honey Singh's latest offering is completely different from what we have heard of him so far. It's not a rap song nor a party number but is it good? Read on to know
After Yeh fugly fugly kya hai and Dhup chik, the makers of Fugly have released yet another song and we are sure this one will surprise you courtesy Yo Yo Honey Singh. Titled Banjarey, this number has been sung, composed and penned by the Punjabi rapper. While most of Singh's songs are high on energy, have quirky lyrics and vibrant music, Banjarey isn't one of them. It's more mellowed and subtle unlike what the talented singer usually comes up with. In fact, The Xpose actor's voice is hard to recognise. Hear the song and you'll agree with us. Coming to the video, its an absolute visual delight. The makers of Akshay Kumar's production venture have shot this song in the rugged and pristine Ladakh valley. Director Kabir Sadanand posted on Twitter, "Da song Banjarey composed by my dear friend & huge talent @asliyoyo ws shot acrss 600 km in ladakh @FuglyTheFilm enjoy like we do! Full on." Overall, the Lungi dance singer has done a fine job with this road trip number. Yes, it's nothing like Honey Singh's previous songs but we are glad that he is experimenting.
Bollywoodlifers quickly hear the song, check out the video and tell us – Do you like the unconventional Yo Yo Honey Singh song? Not to forget, it's fun to Vijender Singh, Arfi Lamba, Mohit Marwah and Kiara Advani in the video. These newbies are indeed to watch out for.
PS: Ms Advani looks super hot!