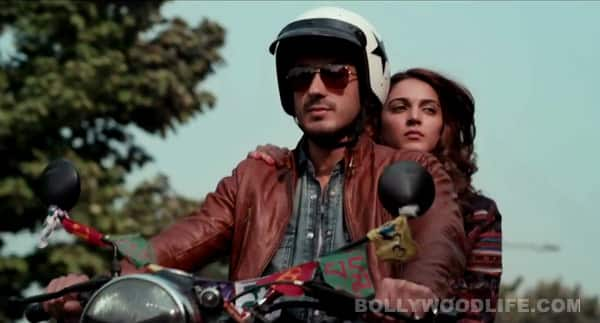 The new song from Akki's upcoming production venture is out and it's absolutely worth hearing courtesy Arijit Singh
After Fugly fugly kya hai, Dhup chik and Good in bed, the makers of Fugly have now released Dhuaan which isn't an upbeat number but is indeed soothing to the ears. Sung by Arijit Singh and Pawni Pandey, this song has been penned by Arshia Nahid and composed by Prashant Vadhyar. Dhuaan starts off with guitar beats and then slowly you get hear Singh's voice which is truly engaging. Apart from his melodious voice, what makes Dhuaan a must hear are its beautiful lyrics. Not to forget, a minute into the song and you hear a chorus which is again a treat to the ears. Pawni Pandey has also lent her voice but its Tum hi ho singer who walks away with the cake here. Coming to the video, it syncs perfectly with the song and brings out emotions of all the four lead stars quite well. Overall, Dhuaan is audio-visual delight and I am sure it will find a place on your playlist.
While we loved hearing Arijit Singh's soulful voice, Bollywoodlifers now you hear the song, check out the video and tell us what you think!