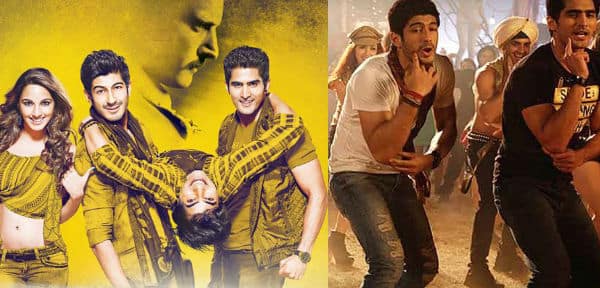 No folks, it's not what you think. We aren't talking about these stars in terms of their real life encounters. We are in fact talking about their new song Good in Bed from Fugly! So is Vijender Singh really good in bed? Watch the video to know more…
Good in bed song from Fugly opens with a fancy glamorous party with flashing lights and bikini clad hot babes jumping in the pool. In the midst of this scene, enters our very own pind ka pehelwaan Vijender Singh. No he's not boxing…instead he is working those moves alright! What a treat to see this hot boxer in a whacky new avatar. Joining him is the awestruck Arif Lamba and the handsome hunk Mohit Marwah, and together they turn up the funk-o-meter. Kiara Advani on the other hand, keeps it sexy with her sensuous moves. ..
A fusion of rock and roll and bhangara, Good in Bed by Prashant Vadhyar is a song that will leave you in splits. With lyrics like I'm good in bed baby, baby I'm hall of fame, I'm good in bed baby, baby I'm the Iron Man, given by Niren Bhatt, this score is a refreshing change in terms of the music as well as the fun vibe it possesses. It reminds you of Bhaag D.K Bose from Delhi Belly yet has its own unique charm and doesn't seem replicated in any sense.
Well we don't want to give it all away. Watch the video to know more and see why the stars claim that Vijender Singh is in fact, pretty good in bed!