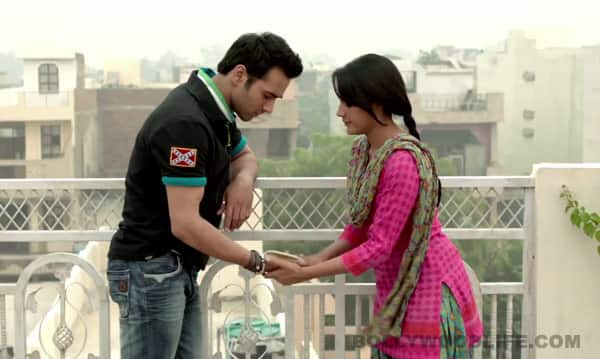 Sonam Mohapatra's enchanting voice will make you believe in the raw magic of that forgotten first love
Although Fukrey is a young comedy based in Delhi, its music is rather eclectic and awesome, including the latest song from the movie proves that.
The song Ambarsariya has been derived from a well known Punjabi folk song and has been arranged by Ram Sampath. The lyrics have been adapted from Punjabi by Munna Dhiman. Sung by Sona Mohapatra, the song is refreshingly simple and melodious, and perfectly captures the many moods that one goes through while falling in love.
The video too is quite sweet, where a high school boy played by Pulkit Samrat falls for the pretty Priya Anand while on his way to school. Their love blossoms in the little by lanes of Old Delhi, as Pulkit tries every juvenile trick in the book to win over Priya. To find out whether he wins her heart or not, check out the Ambarsariya video!