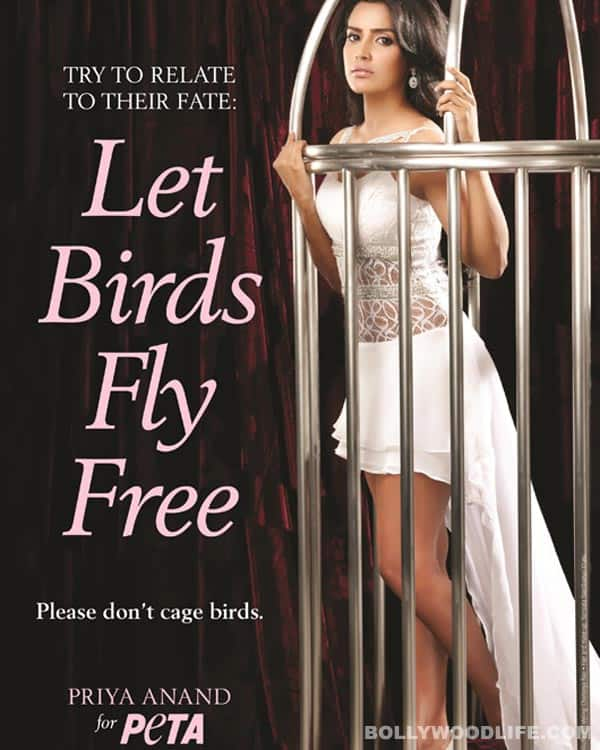 The young actor does an interesting campaign for PETA urging people not to lock up birds in cages
Priya Anand may have had a small role in the recently released movie Fukrey but the babe made an impact with her noteworthy acting skills. Priya is quite famous down South and gaining popularity in B-town as well. Cashing in on her growing fan base, PETA (People for the Ethical Treatment of Animals) recently signed her for a campaign to set birds free.
Dressed in a flowing white gown, Priya was put in a cage. The gloomy expressions on her face depicted the way caged birds feel. "Try to relate to their fate. Let birds fly free. Please don't cage birds," said the tagline.
"If you love birds, enjoy them by observing them in nature, where they belong. Remember – birds enjoy their freedom as much as you enjoy yours," maintained Priya.
We at BollywoodLife agree with the young star and support the campaign. After all, the wild, spirited and colorful creatures that birds are, they are best seen spreading their wings and taking a flight against the blue skies!