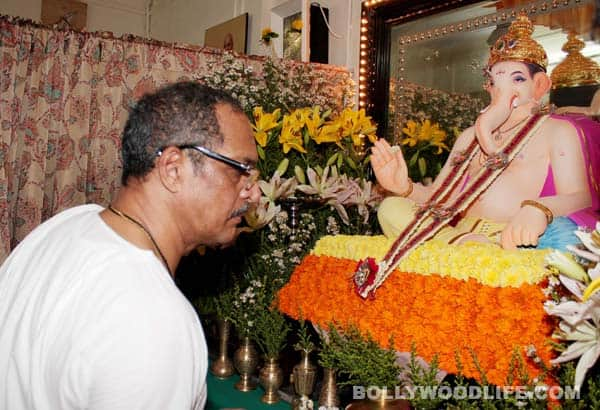 At a time when the entire nation is engulfed in celebrating Ganesh Chaturthi, how can our B-town stars be left behind? You must have seen and heard of several stories about actors celebrating festivals with huge fanfare but do you know what sets the veteran actor's celebrations apart from his fellow cotemporaries?
Every year, B-town celebs leave no stone unturned to make the most of the Ganpati celebrations, but Nana Patekar rightly asks everybody to celebrate responsibly like the way he does without polluting the environment. It's learnt that Nana has been celebrating the festival for more than six decades – the time when his father used to bring Ganpati at his Mahim residence and Nana as a kid would enjoy the festival with great gusto.
The one thing that's remarkable about Patekar's celebrations is that he himself paints the eyes of the Lord Ganesha for a long time now. The eccentric actor makes sure he stays with his family at his Mahim residence for the five-day celebration. For the last three years, his son Malhar steps out to get the Ganesha idol. Considering that he's a non-believer and doesn't like the idea of polluting the environment, he still has fond memories as a kid when his father used to take special interest in bringing the Ganesha idol at home. Nana's idol is known to be special as he always brings home Dagdu Sheth Ganpati every year.
Not just the celebrations, the procession affair is also known to be an elaborate and grand affair. We hear Nana invites special decorators every year to design Bappa's palki and lit up the diyas. We hear the actor's family walks from Mahim to Dadar chowpatty to immerse the idol on the visarjan day.