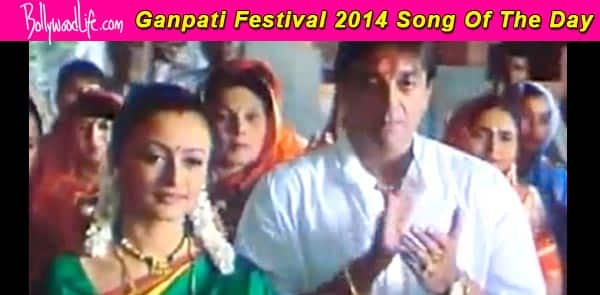 This Ganesh aarti from Sanjay Dutt starrer Vaastav is truly inspiring and soothing to the ears
Sung by Ravindra Sathe, Sindoor lal chadhayo is a beautiful aarti that truly captures the essence of Ganesh festival. It's not a typical Bollywood dance number but a soulful aarti which every Ganesh devotee would have surely heard umpteen times. The music of this track has been composed by Jatin-Lalit and as always they have managed to translate the lyrics with their music finely. While the whole song is an absolute delight, the last one minute will surely give you a high with its repetitive aarti chants! This devotional song dedicated to Lord Ganesha is a must hear, if you haven't already.
While Ganesh bhakts are preparing to bid good bye to the elephant headed-god, listening to this aarti and offering their prayers would be the best way to end the joyous occasion of Ganeshotsav.
Here watch the video of Sindoor lal chadhayo from Vaastav and tell us how do you like it.