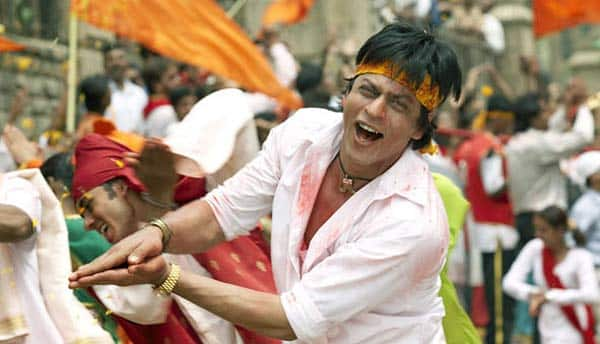 This high on energy song is easily one of the best numbers sung by Shankar Mahadevan
Moraya re from the Farhan Akhtar's Don –The Chase Begins Again is a musical tribute to Lord Ganesha. Sung by none other than Shankar Mahadevan, the music of this track is very desi thanks to a lot of dhol beats infused in the song. Picturised on Shahrukh Khan, this number celebrates the festival with pomp and splendour. Lyrics have been written by Javed Akhtar which successfully captures the true essence of Ganeshotsav. The highlight of this track is Shankar Mahadevan's zest with which he has sung Moraya re. Just by hearing the song, you'll feel as if you are in the middle of Gansehotsav celebrations. No wonder, Mahadevan has lent his voice to many Ganpati numbers.
As people are gearing up for Ganesh visarjan, this song will be played across Ganpati pandals as it aptly suits the situation.
Mere sare…
Palchhin sare din
Tarsenge..
Sun le tere bin
Tujhko phir se jalwa
Dikhana hi hoga
Agle baras aana hai
Aana hi hoga