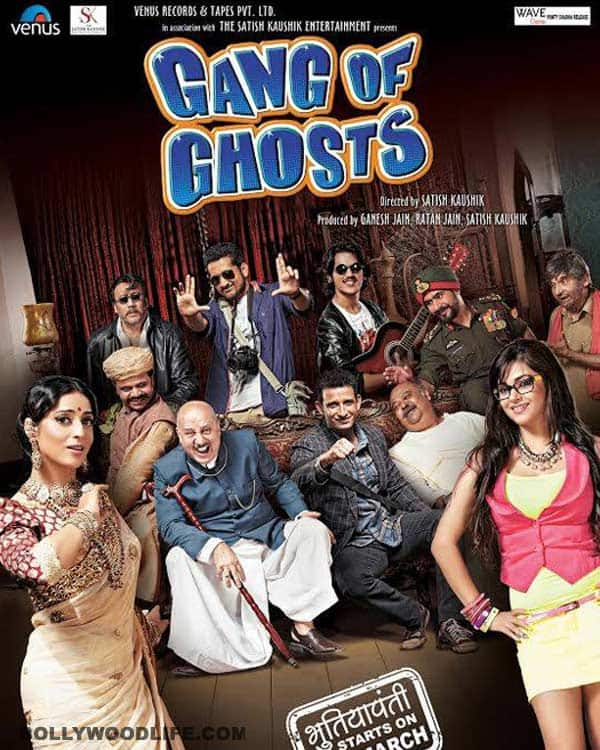 Satish Kaushik's movie is a roller coaster ride and there are definitely more lows than highs!
Not that we had great hopes from this one, but our reviewer has only reaffirmed our biggest  fear with her verdict. The possible nightmare could just turn true. Satish Kaushik's film Gang Of Ghosts has numbed our pal's brains with it's boring content.Directed by Satish Kaushik, this film has a mixed bag of good actors like Sharman Joshi, Mahie Gill, Parambrata Chatterjee, Anupam Kher amongst others. The film is the remake of a famous Bengali flick called Bhooter Bhobishyo, meaning future of a ghost.
Our film critic Kritika Ajmani decided to give BollywoodLife readers a quick look at what to expect from Gang Of Ghosts. "Anupam kher and Sharman Joshi are good actors and there is no doubt about it. Gang of Ghosts– at least till the interval- stretches like a rubber band and one starts to wonder when it will get over. All the actors have done a good job and the sense of humour and digs at the political system are like a fresh breath of air. The movie seems to be going downhill. Fingers crossed," said Kritika.
Watch this space for full review for Kritika will give you her final verdict  real soon!