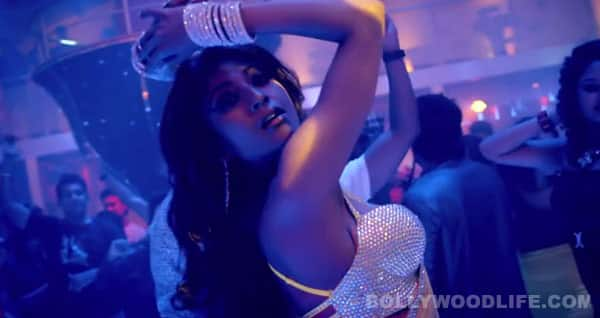 Here is the latest song from Gang Of Ghosts, directed by Satish Kaushik
Gang Of Ghosts makers have released another song Dasni sharab di, which is supposed to be a party number since it's shot in a bar or as the makers call it, Bhoot Bar. But unfortunately, despite those electrifying beats, this song won't get you grooving. And moreover the lyrics are quite senseless, but then we can't blame Qateel Shifai, who has penned down the lyrics. After all, we can't expect to have some great words by new age lyricists, right?
While this number doesn't catch the attention of your ears, it surely catches some attention of your eyes. Especially the rain dance sequence between the rain dance sequence between featuring Paoli Dam in that sexy yellow saree.
Produced by Ganesh Jain, Ratan Jain and Satish Kaushik, Gang of Ghosts starring Sharman Joshi, Anupam Kher, Parambrata Chatterjee and others releases on March 21. Meanwhile listen to the Dasni sharab di song here and tell us if you agree with us.
)