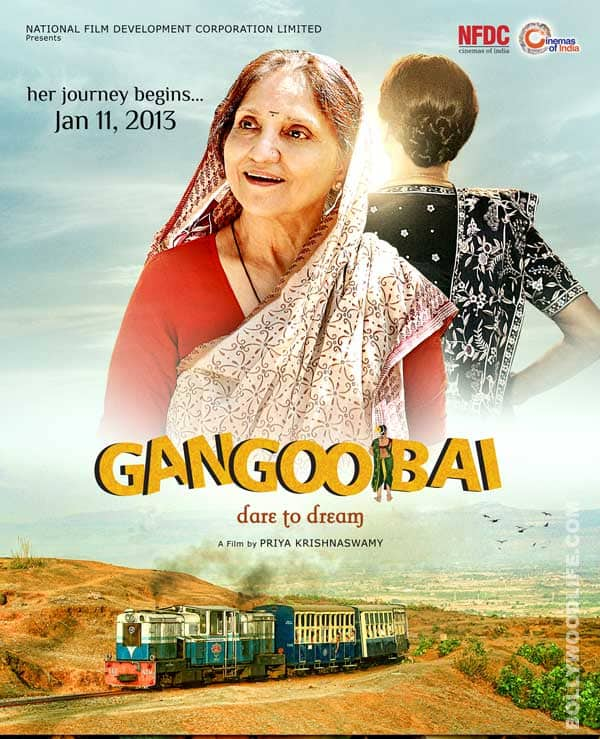 National Award-winning filmmaker Priya Krishnaswamy's forthcoming venture Gangoobai looks promising. It's the story of a housemaid who sets out to achieve an impossible dream
Watch the trailer of Priya Krishnaswamy's upcoming small-budget film Gangoobai and you will have a hint of smile on your face and curiosity in your mind at the end of the 60-second long audio-visual. The venture is made on a very tight budget, but going by the promo, one can say that this film has its heart in the right place. Gangoobai is the story of the unlikeliest of heroines, a housemaid, who is fascinated by an expensive saree worth Rs 45,000. Even Kareena Kapoor does not have this saree, claims the central character of the film, and she wants to have it no matter what.
Set between Matheran and Mumbai, the film is about Gangoobai's journeys to live an impossible dream. It's about the values and virtues we cherish – generosity, goodness, determination and grit. And above all, it celebrates the strength of a dream. The well-known television actor Sarita Joshi is playing the central character of Gangoobai. It also stars Purab Kohli, Meeta Vasisth, Raj Zutshi and Nidhi Sunil.
Watch the trailer of this hatke film and tell us if you would like to watch Gangoobai's fascinating journey!