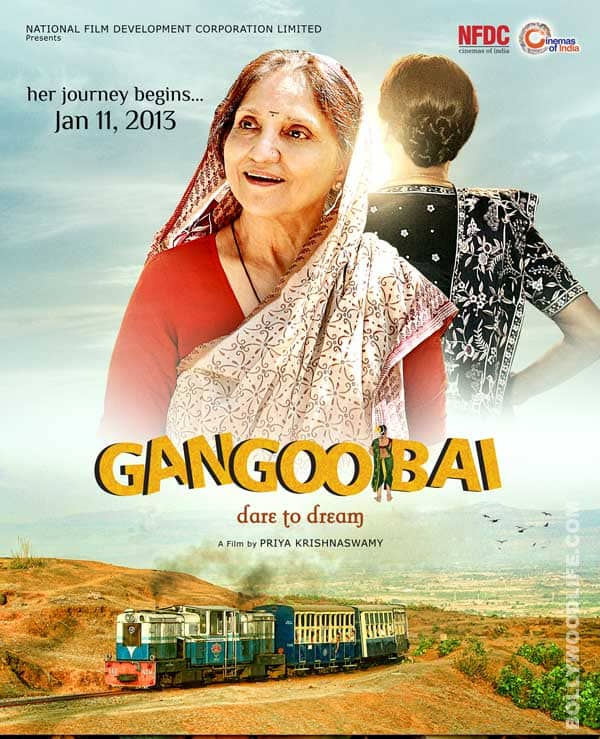 But the veteran theatre and TV actor is happy that actors her age are getting lead roles in films
It is great to see that people of our age are getting lead roles in films, says acclaimed TV and theatre personality Sarita Joshi, who plays the protagonist in new movie Gangoobai. The septuagenarian is also happy to see that filmmakers are happily experimenting with different concepts.
Praising the audience's taste, she said it is great to see that "audiences have opened up to new storylines and ideas and people of our age are getting title roles". "I am not a big movie star, but I can still say, I do have people from my Gujarati community who like my work. I hope I am able to impress them with this film too," said Sarita.
Also, lauding the technological advancement in the filmmaking process and filmmakers' eagerness to experiment, she said, "Technology has improved so much. There are new directors, new storylines. Today, the kind of films that are being made are more closer to reality. The filmmakers are willing to experiment, which is a very nice thing."
Produced by National Film Development Corporation (NFDC), Gangoobai is a heart-warming tale of a maid from Matheran (hill station in Maharashtra) who harbours a dream to buy a Gara saree, for which she travels all the way to Mumbai.
Sarita feels credit for a film's success should also go to unsung heroes working behind the camera. "Often when a film releases and works well at the box office, actors are credited for the success but we forget about people who are working behind the scenes. They also have a pivotal role to play," said Sarita.
Directed by Priya Krishnaswamy, the movie also features Purab Kohli, Raj Zutshi and Meeta Vashisht. Gangoobai released on January 11 along with Matru Ki Bijlee Ka Mandola.
"Priya has written the film in such a way that everything comes out very naturally. She knows how to make the most out of an actor. In this film, you won't feel someone is acting, everything looks very realistic and relatable. I enjoyed each and every moment while working on the film," she added.
The actor, who is in her early seventies, began acting on stage at the age of nine and is a veteran in Gujarati and Marathi theatre. She has also been a part of many Marathi movies.
On television, she is best known for her portrayal of Baa in Baa Bahoo Aur Baby. She is the mother of TV actors Ketki Dave of Kyunki Saas Bhi Kabhi Bahu Thi fame and Purbi Joshi of Comedy Circus.
With a career spanning decades, Sarita, a fan of Bimal Roy, Satyajit Ray and Raj Kapoor's cinema, proudly says she "is satisfied as an actor and has always tried to do good work".