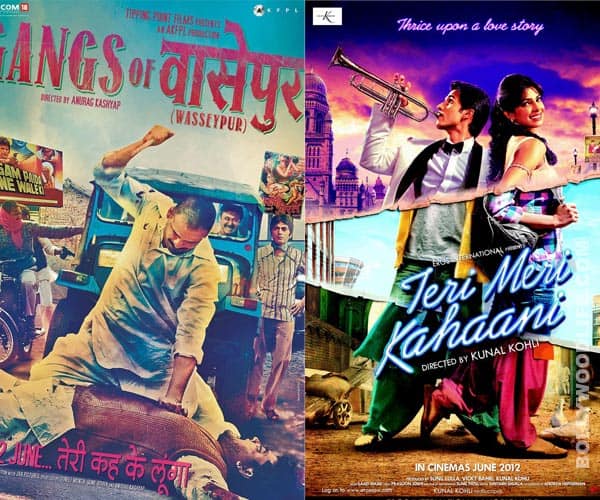 Anurag Kashyap's most expensive film to date fails to create the magic of his previous ventures, while Shahid Kapoor and Priyanka Chopra's love story gets a thumbs down
Gangs Of Wassseypur vowed critics at Cannes Film Festival and back home but the box office figures tell a different story altogether. The film had a poor opening on Friday, June 22 with 15 to 20 percent occupancies in the metros. It opened to full houses in Bihar, Uttar Pradesh and Jharkhand with several single screen theatres going houseful. It did well in Delhi too with theatre owners reporting 70 to 80 percent occupancy. However, it wasn't enough to give the film the impetus it needed. First day collections were just Rs 3.03 crore.
The situation improved slightly on the second day. Net revenue for the film for Saturday was calculated at Rs 3.60 crore. On Sunday, it collected between Rs 3.75 and Rs 4 crore. Yet, the opening weekend figures were 20 percent lesser than that of Shanghai – another film in the same genre. There is still hope for the producers since the film was made on a low budget. Both parts of GOW together cost just Rs 18.5 crore to make. Part 1 has already made around Rs 10 crore. If Part 2 fares well at the box office, the producers can easily recover their investment. What might be more difficult for them to recover is the additional Rs 26 crore they spent on marketing the film.
Meanwhile, Teri Meri Kahaani fared equally badly at the box office. First day collections have been pegged at being between Rs 5 crore and Rs 5.35 crore. It rose slightly on Saturday and collected approximately Rs 6 crore. Trade pundits estimate that on Sunday it collected about Rs 5.5 crore. The figures aren't encouraging since TMK was made at a budget of Rs 30 crore, excluding marketing costs.
Looks like this weekend, the audience wasn't in the mood for romance or violence.
– With inputs from IANS