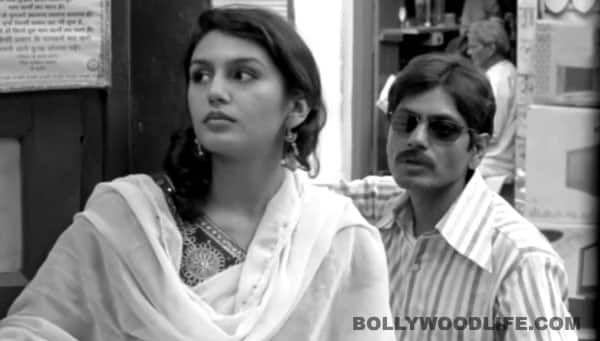 With too many characters and their dramatic stories squeezed into the narration, the film is as engaging as it is fatigue inducing
Anurag Kashyap's Gangs Of Wasseypur II picks up exactly where the first part of this much-glorified revenge drama left us. If you were awed by Kashyap's incredible ability to weave an absorbing plot with Manoj Bajpayee at the helm of the gory, blood-spattered tale the first time around, there are chances that you will be slightly disappointed with this chapter as the fire of revenge is passed on from one generation to the next. Unlike part 1, which had an undercurrent of both tease and spite (how could one ever forget the Keh ke loonga motto?), GOW II is reduced to being a relentless blood bath with too many characters and innumerable sub-plots thrown in. The intertwined stories don't offer enough scope or time to develop the characters who drive them, leaving us with an unfavourable aftertaste at the end of it all.
While Sardar Khan (Manoj Bajpayee) was engaging, fascinating and even intriguing, with various shades to his quirky and ruthless persona in the first installment, his son Faisal (Nawazuddin Siddiqui), is seductive in part 2. Anurag Kashyap blends his newly introduced characters – Tangent, Definite and the delight-to-watch Perpendicular – into the plot with ease. But what is jarring is that these characters go on a killing spree without providing adequate food to your grey cells. So instead of the political drama or a cat-and-mouse chase that part 1 promised, all you get is ruthless gore and the feeling of exhaustion that comes from heavy gorging.
It is a tough task to narrate the layered story of Gangs Of Wasseypur II. The sheer scale of the film and its complex screenplay need to be experienced. Kashyap has done a superb job of portraying a daring tale not many filmmakers would even think of venturing into. But the intelligent director squeezes so much into the screenplay that it becomes difficult to connect the dots. The beautiful prose and the plentiful subtexts require a lot of patience to understand. And that endeavour alone leaves you frustrated. It is also difficult to run away from a nagging sense of incompleteness as the film is riddled with many loopholes.
As for the cast of the film, Nawazuddin breathes fire into his role. Just watch him narrow his eyes or flash that scornful grin and you know what he wants to convey without saying a word. Even his dead pan expression says a lot. Richa Chadda wins our vote for the talent that remained largely unknown to regular moviegoers before GOW. You simply love her whether she is spewing venom or shedding a tear or two secretly. Huma Qureshi has done justice to her role with her charming presence. Pankaj Tripathi portrays a solid negative character and Tigmanshu Dhulia's scheming Ramadhir Singh holds you in rapt attention. All these characters have been portrayed beautifully through their various stages in life. They look real and are believable. Among the new actors Zeishan Quadri's Definite and Aditya Kumar's Perpendicular stand out.
A special mention here to Sneha Khanwalkar's rooted, rustic, folk and experimental background score that acts like an inseparable character of the film. Rajiv Rai's exceptional cinematography too wins your heart easily.
In totality, Anurag Kashyap's Gangs Of Wassepur II is murkier than its first outing, but it certainly isn't spicier.
Rating: 2.5/5
* Poor – Avoid!
** Average – Give it a shot if you are desperate!
*** Good – One time watch!
**** Very good – Must watch!
***** Excellent – Don't miss!
ALSO READ: GANGS OF WASSEYPUR Part 1 movie review: Don't miss this entertaining commotion!