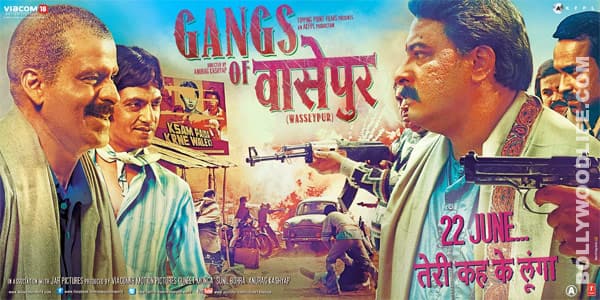 Real people from the real Waaseypur town are angry with Anurag Kashyap's filmi portrayal of insensitive and brutal stereotypes
Anurag Kashyap's latest production Gangs of Wasseypur has a strong line in the beginning. The voiceover says 'Yahan ek se ek haramzaade rehte hain'. It sets the tone of the drama and you know what to expect from the movie and the citizens of the coal mining town. Kashyap portrays a gritty tale of the coal mafia and bloodthirsty vengeance of Wasseypur-waasis.
Though Gangs of Wasseypur is a fine blend of fact and fiction, the residents of the real town in Bihar, are angry with Kashyap's reel portrayal of their ilaaka. The Manoj Bajpayee starrer may have earned critical acclaim and set the cash registers clinking, but it certainly has managed to outrage some very real people in Wasseypur. The residents feel that Kashyap has earned success at the cost of the town's integrity, respect and honour.
Story writer Zeishan Quadri, who belongs to Wasseypur, says that the film is 80 percent real and 20 percent fiction. But the residents believe that unlike the story narrated in the film, Wasseypur faced merely a conflict between two gangs over the scrap business. They are angry as they feel these events alone should not define their culturally vibrant town.
People from Wasseypur have also filed a case in the Jharkhand High Court demanding that the name of the film be changed, along with some of the dialogues.We wait to find out what happens next, especially since the second part of the film will be released in a couple of months from now.