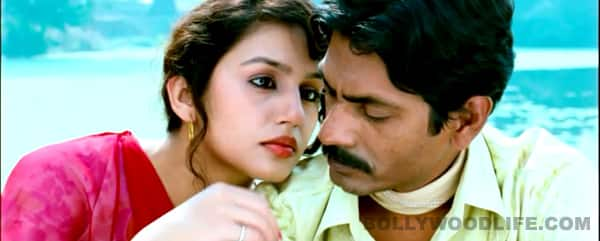 If you though falling in love was cake walk, the song from Anurag Kashyap's movie shows you how wrong you were!
Being a lover is not easy. And being a lover who is thinner than the electric wire is the worst state you could be in, suggests this song from Gangs Of Wasseypur II. Why, even this lover, who seems to be inspired by the size-zero ambassadors of our B-town, has to journey the difficult road of love.
But that doesn't stop him from revealing what keeps him from arriving in time on dates. The crib-account here includes a wide range of hurdles that include broken roads, donkey rides and even spider webs. So all you lovers out there, read it and empathise! After all, who knows, you might stumble across the perfect excuse for arriving late today!
Electric piya, electric piya
Taar bijli se patle hamare piya
Arey taar taar taar..
Electric lover, electric lover
Thinner than the electric wire my lover
O wire, wire, wire
Ghar aate hain deri se
Tutli hai road
Arey road road road
Arey road road road
Baba sahib kathin kitna rasta diya
jan nayak re halat kya khasta kiya
Riding donkeys, my horse rider piya
Getting tangled in web of spider piya
Home you come late
Broken is the road
O road road road
Sir how difficult road you have given
O leader my plight you have worsened
Riding donkeys, my horse rider lover
Getting tangled in web of spider lover
ALSO READ: