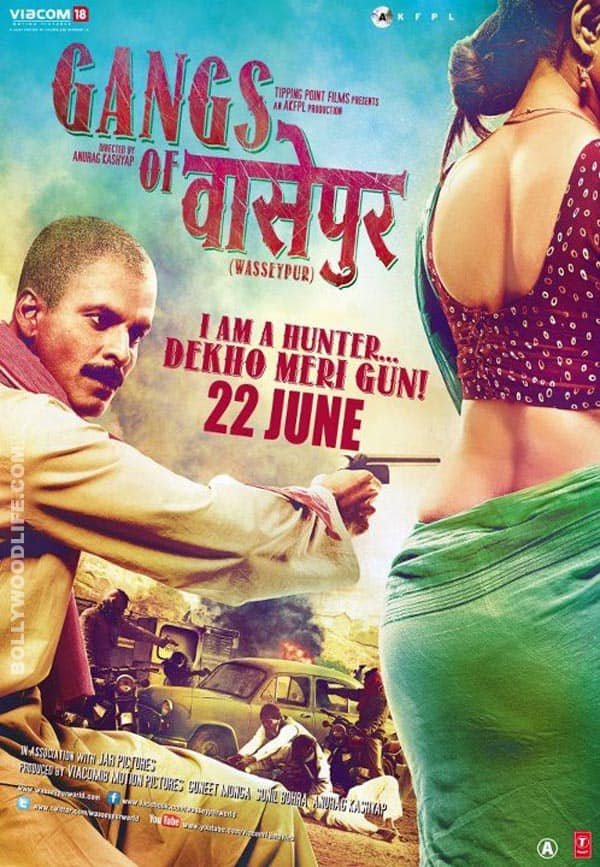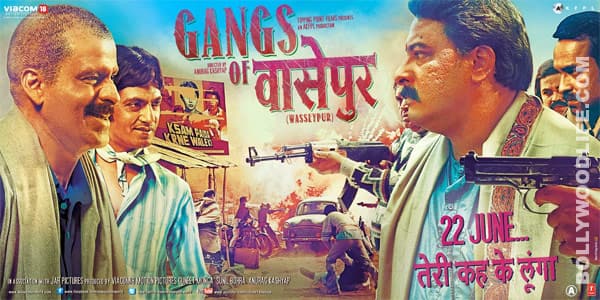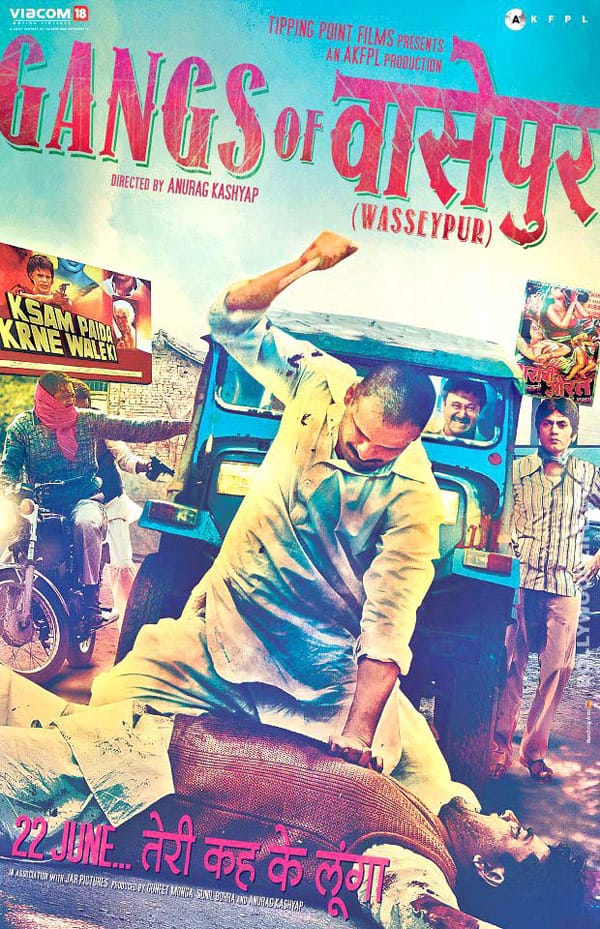 The posters of Gangs Of Wasseypur have raised our curiosity to a great extent. And the one thing that really caught our attention are the cheesy one-liners imprinted on the images
Manoj Bajpayee may be pointing his gun at someone, but his concentration remains fixed on the derriere of a voluptuous woman. Although the poster looks super cheeky, what's interesting is that it portrays the issues gripping erstwhile Bihar in a nutshell. The other posters give us a brief idea of the violence that the movie entails. As GOW revolves around profiteering, hooliganism and various other illegal issues, the posters convey the message in a creative way.
Bajpayee is on the verge of brutally stabbing one of his detractors in a visual; what's fascinating about the other poster is that despite his enemies pointing their guns at him, he's facing them with absolutely no hint of fear on his face and greets them with a scornful smile.
As ardent Anurag Kashyap fans await the release of this flick with bated breath, we make sure to root for this dark satirical movie, 'coz it sure seems worth a watch…