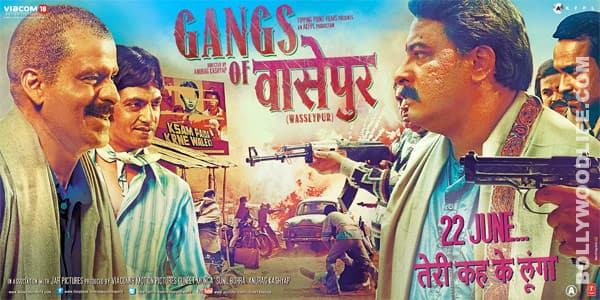 Anurag Kashyap stays true to his edgy style and delivers a power packed entertainer
Gangs of Wasseypur, Anurag Kashyap's latest movie hits the theatres today, and because the entire movie is five and half hours long, it's being screened in two parts. The film has already been lapped up the festival audience. But will it impress the Indian moviegoers? Here's what our critic has to say about the first half of the first part of the movie.
"Quirky and dark, Anurag Kashyap's Gangs of Wasseypur is a delightful film. Kashyap narrates a complex tale with exceptional ease. Manoj Bajpayee steals the show with a power packed performance. Fiery dialogues, excellent screenplay and realistic characters make this layered film entertaining!"
Clearly, Kashyap has floored us with his story-telling yet again. But will the movie be as entertaining till the end? Stay glued to find out if Gangs of Wasseypur turns out to be a pivotal film, and watch this space for the full review!
READ FULL REVIEW: Don't miss this entertaining commotion