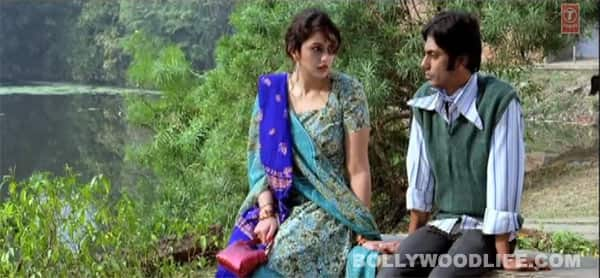 Watch the double entendre song from Anurag Kashyap's Manoj Bajpayee-starrer gangster flick
Not that long ago there was outrage over the DK Bose song from Aamir Khan's home production, Delhi Belly. This new groovy ditty from Anurag Kashyap's Gangs of Wasseypur outdoes the cloaked vulgarity of DK Bose with its cheekiness. Composed by Sneha Khanwalkar and penned by Varun Grover, 'Hunter' will certainly catch the fancy of college goers, who will have a field day with the puns hidden in the song.
Kashyap was one of the first to say that Aamir's Delhi Belly was a game changer and he seems to be taking maximum advantage of the bent rules, thanks to the Talaash actor's bravado. GOW is probably the first film with so many songs – 25, we counted – to be shown at the prestigious Cannes International Film Festival. Though touted as a musical, the music launch of the film has been delayed by the makers, despite the fact that the movie release date isn't far away. Wethinks Kashyap and his team should hurry up and reveal the soundtrack – from whatever we have heard of it, it looks promising to us.
ALSO READ: Anurag Kashyap: Aamir was approached for Bombay Velvet