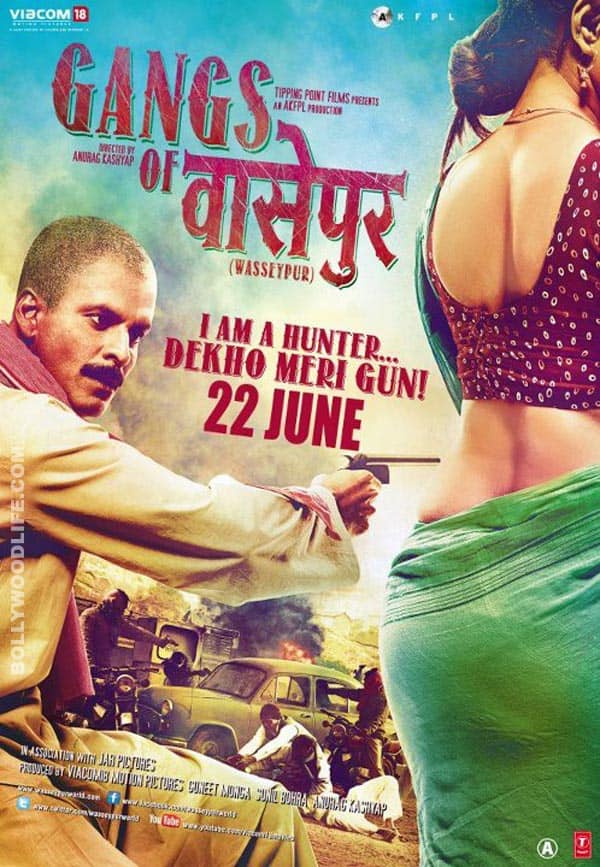 Did Anurag Kashyap's film make the right impression at the Cannes Film Festival?
We were listening to this song just the other day and couldn't help but wonder – did the jury at the Cannes Film Festival 2012 really understand what was being sung? Or did they think we actually believe a lady is a 'womaniya' and not a 'woman'? With all the biting going on in the song, we won't be surprised if the jury got an unintentionally hilarious impression. Yes, we know the film was screened with subtitles, but it is really tough to understand womaniya in Hindi, leave alone to translate it in a western language. We know, 'cause we tried it and had to give up midway. Here's what we could do:
O womaniya,
A aa womaniya..
Maange jo babuna prem nisaniya
bole jo thodi katiho kaniya..
badle rupahiya ke de na chawaniya
saiyyan ji jhapte to hona hiraniya
ho..
O woman,
A aa woman…
Ask what the guy love token
Says what little bite his ear
In exchange for a rupee do not give twenty five paise
Mr lover makes a grab then become doe
Hey…
reh reh ke maange choli bataniya
jee mein lutaye, lot-lataniya
chaahe muhjhaunsa jab haath sikaniya
kandha mein dena, daant bhukaniya
ho..
stays stays and asks blouse button
in life spends love loving
wants bad guy when hands to warm
shoulder in give, teeth dig
hey…
ALSO READ: Ajay Devgn's chest turns into blouse!