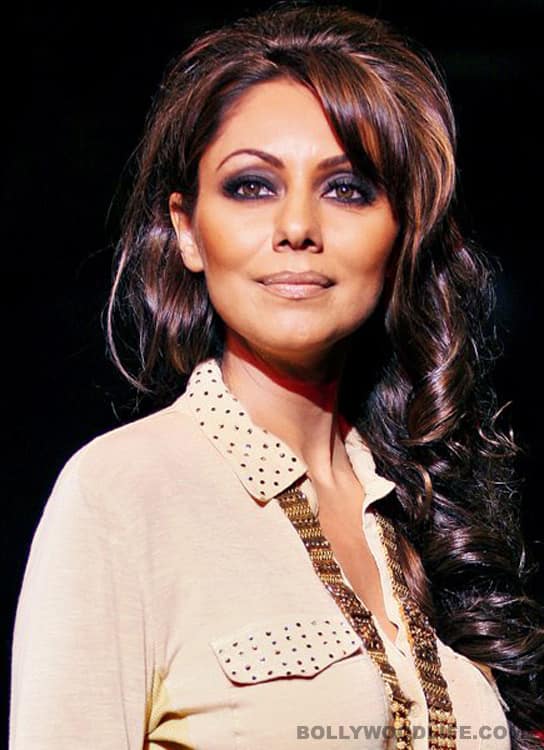 Choreographer Shiamak Davar says Mrs Shahrukh Khan could give all the top heroines of Bollywood a run for their money
That Shahrukh Khan's better half Gauri is a good dancer and a former student of Shiamak Davar's school is no secret. In fact, if those born before 2000 will think back, it was she who introduced her husband to Shiamak all those years ago. And SRK in turn introduced Shiamak – who had only helmed dance classes and done stage shows till then – to Bollywood choreography. Before that, the dancer-guru had been approached for an Aamir Khan film and a Mani Ratnam project, both of which never happened. So the master of dance is obviously indebted to SRK and Gauri, and still speaks highly of Gauri as a student.
In an interview to CNNGo, Shiamak recalled Gauri as "a hard-working student". But to a Mumbai tabloid he also revealed that she is a great actor, and could give the top heroines of Bollywood a run for their money. He said, "Gauri is such a talented theatre actor and dancer. Not many know that Gauri, in the early '90s, did shows with me. If someone were to cast Gauri in a film today, she would do a much better job than all the leading ladies of Bollywood put together. She is just extraordinary."
Woah, does that mean we'll see Gauri in a film with Shahrukh soon? Not that she hasn't been offered films before, but Mrs SRK smartly shied away from onscreen glamour – only appearing in the credits of her home productions and, very reluctantly we are told, in the finale of Farah Khan's Om Shanti Om and an ad for home furnishings. But now, after seeing the couple in stunning magazine pictures and the red carpet, wethinks someone like Yash Raj Films should sign Gauri and SRK for a film together ASAP. We sure wanna see the elegant lady give her hubby's pretty heroines a run for their money! And we're sure she has dreamt of it at some time – haven't you, Gauri? Wink wink. Only one thing…there might be Aamir Khan and Kiran Rao for competition!