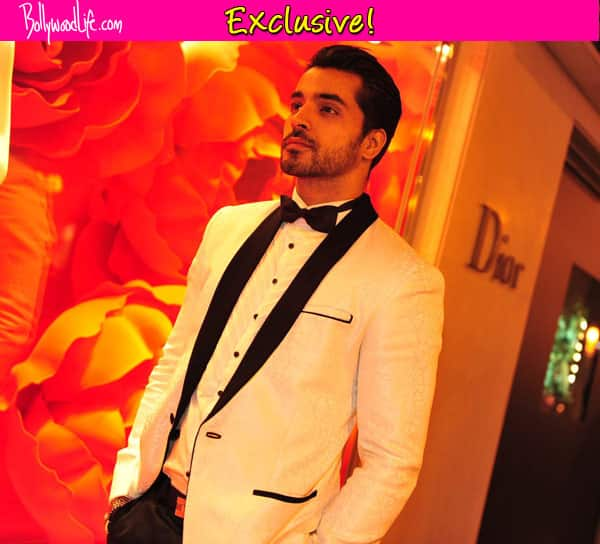 The actor, who recently made his debut in the Cannes Film festival, is all set to move to the big screens
Gautam Gulati, who plays Vikram Rathi in Shashi-Sumeet Productions' Diya Aur Baati Hum, is quitting the daily soap for movies. The actor has two projects lined up – one in October 2014 and the second film in March next year. We caught up with the actor to find out more about his experience on Diya Aur Baati Hum and he said, "I have been working with Shashi-Sumeet productions' DABH for the past three years. The experience has been really good. I don't feel like leaving but I have no choice. I am doing two new projects, which will not give me enough time to do the show now."
Is the channel not ready to adjust your dates according to your requirement? Don't most production houses do that? "I will be shooting outside India. I want to do both, but the only problem is dates. A few months back I had taken a holiday for two months for a movie and I will require a few more months for the October and March projects. In TV, you cannot be absent for that long. They can't change the story just for me, so the only feasible thing to do is quit. They even agreed to accommodate me… but three months time is a too long," said Gautam.
When asked about what he would miss the most about the show, Gautam said, "I will miss Babasa (Ashok Lokhande) the most. He is the life of the show. Woh aate hai subah subah aur mera mood ban jaata hai (My mood is lifted when I see him early in the morning). We share a common makeup room. When I don't work out, I get cranky but he keeps up my spirit and mood. He's the only person on the show who funny and extremely active. We have a great bond with each other. Of course I will miss the whole team too." What about Kanika? "Kanika Maheshwari aka Meenakshi Rathi is a sweet person and a good friend. She is worried about our characters once I leave. I have already done three years; to sign a new contract for another three years will be too much now; especially since I am getting such good opportunities," said the actor.
While we wish the actor was not leaving the show, but guess we'll soon see him on the 70mm screen. BollywoodLife wishes the actor lots of luck for his future in the movies.