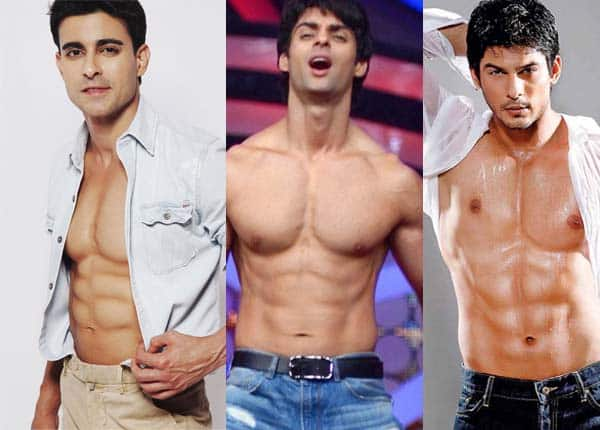 skip advertisement
They are charming, suave, have sexy bods and are single – what more can a girl ask for?
Indian television has made way for some of the hottest dudes in the country and boy, are we glad for that.
While many have fallen prey to perks of marriage; there are still some dapper single men in the television industry who are still looking for someone special. Ahem…ahem! BollywoodLife brings you the top five eligible bachelors from tellyland, who make you go weak in the knees. While we are sure, many of you will agree with us, but feel free to add your own list in the comment section.
Gautam Rode: The man is a perfectionist by nature and loves to follow a regime. He follows a strict diet, which clearly does not include sweets, fats or calories. Well that's the reason, he confidently flaunts that six pack abs. Gautam is a perfect gentleman. He respects women, opens doors for them and in spite of all that fame and adulation, he is extremely grounded. And let's not forget…the man is extremely HAWT!
Siddharth Shukla: The actor can turn you on with his intelligence, his reserved nature and that delectable body of his. Siddharth is not that 'party all night' kinda guy, but the brawny dude knows his way with the ladies. He may be a mama's boy, but he also knows how to keep the womenfolk happy. And we most certainly are not complaining.
Karan Wahi: His great sense of humour makes women got crazy for him. In addition to being funny, Karan is smart, cute and brilliantly balances work and play. He keeps the atmosphere on the sets of any show lively and fun. In spite of all the craziness he brings, he makes sure to work equally hard. Karan is a big foodie and believes in eating everything.  Nonetheless, after eating all the junk, he spends double the time at the gym. After all, it's not easy to maintain those six pack abs without sweating it out in the gym, right.
Shaheer Sheikh: The boy next door can melt hearts with his contagious smile. Shaheer is dedicated, hardworking, mischievous and has a heart of gold. A few months back, Shaheer was a lanky fellow, but when he signed Mahabharat – the dishy dude hit the gym. Within a year, Shaheer sported the look of a warrior with muscles and six pack abs. Aren't you glad, Shaheer is single and ready to mingle…
Karan Kundra: He is the perfect bad-boy that every girl secretly has a crush on. Kundra's arrogance and I don't care attitude makes him a hot property. After his break-up with Kritika Kamra, girls anyway have a soft corner for him. Awwww…