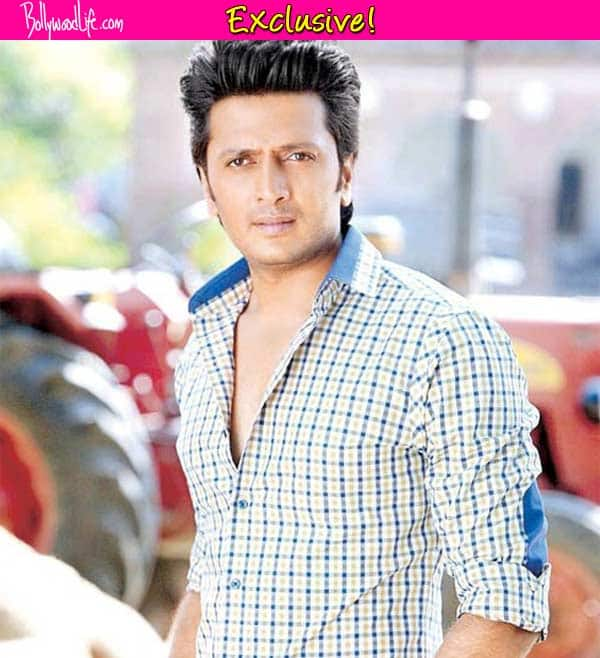 Is he the villain in Ek Villain? We don't know. But what we do know is that Riteish Deshmukh has had a serious change of heart. After playing the funny man in numerous adult comedies, the actor will now be seen in a negative role in Mohit Suri's Ek Villain. We got a chance to have a chat with the actor, here are some excerpts…
Q. How difficult was the transition from comedy to serious drama?
Deconstructing was the most important thing of my approach. I think every actor understands that its not only that you've been ten years in the industry but ten years you've been educating yourself so its like an education for us. I've probably studied acting for the last 10 years i mean practical knowledge and that goes for every profession. I had to understand the fact that I had to let go of everything that I was doing in other films and strip myself bare in terms of my image, which popularly is of a guy who has been in comedy movies. Though I don't believe but these terms like "king of comedy" that you use now is actually given to me because of the years I spent doing films of a particular genre. Then that is a deficit when you come to a film like Ek Villain because of the baggage that you are carrying. How do you convince people that now you are serious. Most of them say that when I come on the screen they feel like laughing! So you've to work on it. The image that I had to break from was the most difficult thing to work on for me as well as my producer, my director and my writers. Acting mentally was taxing more than physically to prepare to understand because my character Rakesh is quite layered that way."
Q. What kind of a man is Rakesh?
He is a common man, a guy who travels by a train, he might be a guy who sits in front of you in the bus, might be a guy who gives you papers in the morning might be your milkman or might be driving a cab. He is a common guy but you just aren't aware that he has a dark side; that he could be harmful to you.
Q. Is he a twisted psychopath?
Everyone is twisted. He is slightly more twisted. Every person has good and bad in himself, like you and me, we both are capable of killing people but we don't because we have the logic of defining what is right, we know what's doable and what's not. Earlier probably slapping someone was okay but its wrong you can't touch anyone, there are certain rules we abide by because our logic tells us what to do. But for some people probably this logic is blurred and they bode well in the dark side. Anything can lead to anything. His (Rakesh) frustration is non-acceptance from his wife. Its his greatest frustration that he loves her so dearly!
Q. How is it working with the younger crop of actors?
Its great! You learn so much from the seniors that you work with be it Akshay Kumar, Ajay Devgn, Saif Ali Khan. All the camaraderie with the seniors is always a nurturing process. I have received so much from them (Sid and Shraddha). They are talented and they don't need anything but if at all because of certain experiences that I probably have, I can just adjust to them. They were brilliant and didn't need any kind of adjustment from me. We got along pretty well. I got to learn so many things from them.
Q. How was it working with KRK who has quite colorful reputation?
Ya imagine! He is the boss. It was great working with him. He is wonderful! KRK is a unique personality. His uniqueness stands out from the kind of things he writes on Twitter and I am sure that he has his own following, people like to follow him and he has his own interaction with people so that is one personality. He has a great Box Office mind, he has a great sense of understanding which films work which films won't so that is a part of a personality but when it comes to Ek Villain and the character that he plays he is an aggressive guy who dominates me and he is like a guru a friend KRK gives Rakesh his strong opinion probably Rakesh thinks KRK is the only guy who understands him. The aggression in KRK's character maybe inherent in him from his Bigg Boss stint but he plays it really well.
Q. How did Genelia react when she heard about your character? Was she a little scared?
Not at all, she forced me to do the film! She told me that she wanted me to play a dark character even before Ek Villain was offered to me. She was the first person to tell me to take this up.