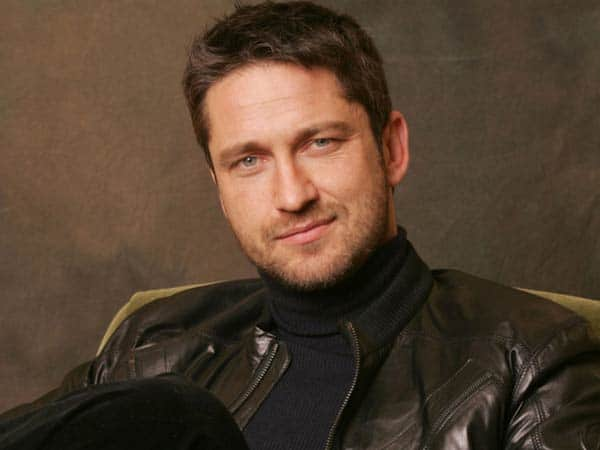 The Scottish actor has made it big in Hollywood and how! As he turns a year older today we list five reasons on why we are totally smitten by this lad….
Born on November 13, 1969, Gerard Butler turns 44 today but does it really matter? Coz he is still looks smoking hot and every time his blue eyes catch your attention, they pierce your heart, no? As an actor Gerard Butler mesmerises you every single time – with his performance, new look, bare body or that sexy Irish accent. So on his birthday we tell you 5 reasons why this Hollywood hottie makes us go awwww!
Funny – We all love to laugh and Gerard Butler has an innate talent to tickle our funny bone. He does it onscreen and off screen too with his great sense of humour.
Versatile – When it comes to films, this handsome lad has done it all. From romantic comedies like The Ugly Truth to action flick 300, Gerard effortlessly pulled of different roles.
Brainy – Beauty with brains is a deadly combination but rare to find. And Hollywood's finding came to an end with Gerard. The talented actor attended Glasgow University to study law is a trained lawyer. Before moving to acting, he worked at an Edinburgh law firm for a brief time.
Compassionate – He is strong, handsome and level-headed but at the same has a heart of gold. The Scottish lad believes in doing lot of charity and is associated with number of organisations like Angels of East Africa, Artists for Peace and Justice, Red Cross and UNICEF. And here we go again – awwww!
Indian connection – When Priyanka Chopra was in US, the Hollywood hottie nearly missed his flight just so he could meet his good friend PC. In an interview, he even jokingly said, "I am still single because I am waiting for Priyanka Chopra." We know he was just kidding but we wouldn't mind if the Exotic babe and the blue-eyed dude actually fall in love. Ah, that would be a perfect love story and Ms Chopra could then sing, " Pardesi babu ne is desi dil ko maan liya hai"