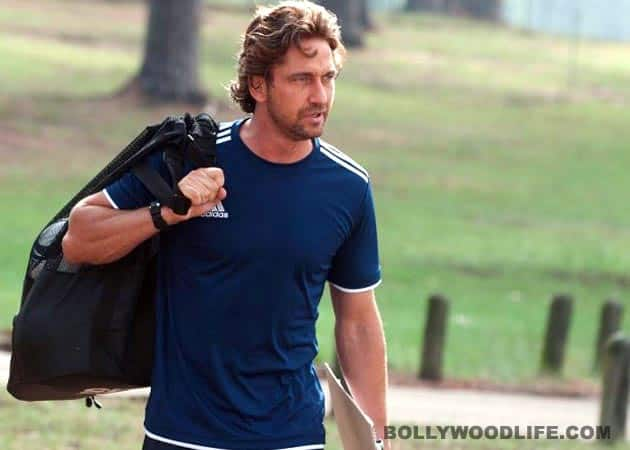 The actor's trip to the Himalayas turned out to be his worst nightmare ever
Gerard Butler, who is known to be great friends with some of our famous Bollywood babes (Priyanka Chopra, Kangna Ranaut, Kajol et al), recently spoke about the horrid time he had while camping in the Himalayas.The actor is a travel junkie and loves to explore new places in his free time. But li'l did he know how careful he had to be while indulging in some really hardcore adventure.
As a result, GB got into a nasty soup when he drank water from the Ganga, the source of all that is pure and natural….or so we would all like to believe. It's only later that the Hollywood star discovered that villagers upstream used the water for their…err… ablutions. So Mr Butler suffered a bout of food poisoning after the bad decision he made of drinking water from the holy river. He described his ordeal in an extremely funny way in a recent interview and we giggled madly. The poor dude was made to sit atop a donkey and the heat and smell almost made him dizzy. While we are sure his friends had the time of their lives making the most of their camping experience, GB was there throwing up (and worse) and regretting the trip…. sigh!