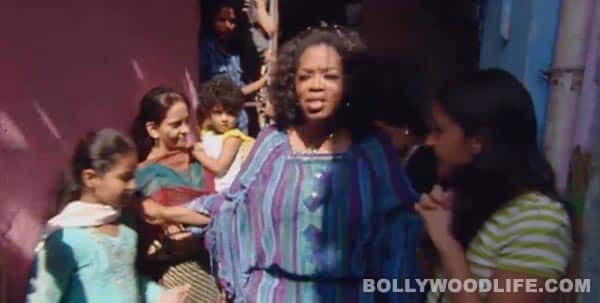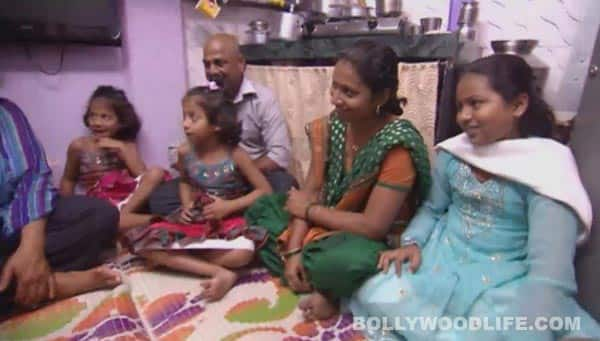 She may be the first lady of television in the US but she scored no points with her India audience on her new show, Oprah's Next Chapter: India
It was a night to remember, though perhaps not for the reasons that Oprah Winfrey would choose. Her new show, Oprah's Next Chapter: India, aired on TLC recently and there have already been more tweets and articles written against it than we can keep count of. As for us at Bollywoodlife, we cannot help being amused by the sheer ignorance and amazing insensitivity of the woman who professes to not only love India and its people, but also do more research on her subjects of discussion than we could manage in an entire year of doing post-graduate theses. We like how she wanders through palaces and boutiques with the perfect smile and the requisite number of oohs and aahs, but perhaps she should stick to the more upmarket ambience she is more comfortable and stay out of the less…err…salubrious aspects of a city.
We know she is a happy guest at the home of Aishwarya Rai Bachchan and her family, and has been granted the honour of a glimpse of Beti B Aaradhya. But did she really have to wander in to the slums of Mumbai – duly guided by Shantaram writer Gregory David Roberts – go into a small home and then ask astonishingly stupid questions? We wonder. So what was it that annoyed us so successfully? Thing is, Oprah-ji went into the 10-by-10 foot room that is home to a family of five, parents and three children. She asked, with her usual warm tact, how the children could live in such a 'tiny' space and whether the father was 'happy and satisfied'. She was shocked that they bathed in a bucket and wondered how all their clothes fit on one small shelf. And Oprah, in full jingoistic American splendour, plugged her country as 'the best'. Of course, she managed to compound her felonies later when she visited a wealthy joint family home and was fed on silver thalis and said the sentence that had us confused – we did not know whether to stop watching because of our giggle-attack or because Oprah was being so completely idiotic. She said – don't laugh yet – "So I hear some people in India STILL eat with their hands". And then followed that up with another clunker, stating that women, all women, in India live with their mothers-in-law and extended family.
Now we cannot wait to see her blunder and blather her way through a trip to the Taj Mahal. Not to be too sensitive about it, Oprah my dear, but get with it, babe! SEE PICS BELOW OF THE EPISODE
Photo Courtesy: Oprah.com