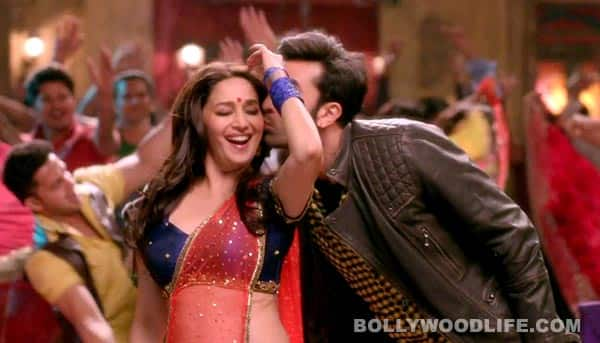 Ranboo and Mads share screen space for the first time in this peppy number from the Ayan Mukerji movie
Ranbir Kapoor had said in a recent interview that Madhuri Dixit was his one true crush ever since he was a kid. And today, Ranbir has got to shake a leg with his crush in Ayan Mukerji's directorial venture, Yeh Jawaani Hai Deewani.
In the song Ghagra, which has some awesome and colourful set designs, we see a cocky Ranbir trying to court a haughty Madhuri. Although it's not a high energy dance number, something we would have ideally liked to see considering that they both are excellent dancers, the two make up for it with their electric chemistry. What's interesting is that Mads' character is called Mohini, the name she had in the iconic Ek do teen song too.
Rekha Bhardwaj's voice is almost magical and sails through all the glimmer and gloss with its innocence and mischief intact. And as we said, though we like the song, we would have definitely loved to see some high energy moves onscreen!
[jwplayer mediaid="220256″]