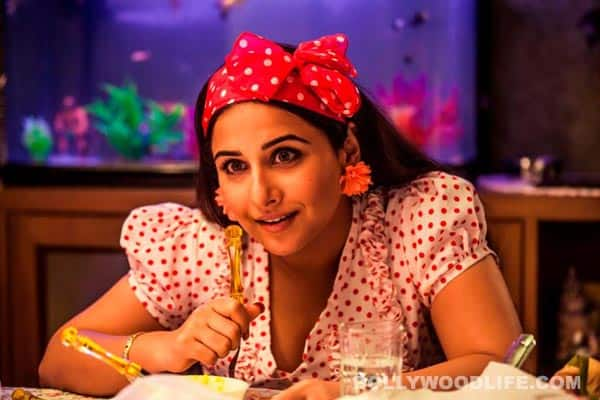 Yes, this is Vids' strange reaction in a typical Punjabi accent for every little thing in the movie. We hope she doesn't go overboard!
This new tiny dialogue promo of Vidya Balan-Emraan Hashmi's Ghanchakkar is quite funny! It is dedicated to Vidya's character's favourite word in the movie – hain.
The actor will be seen using the word several times through the film as she reacts to people and situations around her. She expresses almost every emotion in almost every scene with hain – from surprise and confusion to sexual pleasure! Though the word said in a Punjabi accent comes across as made up when watched as a part of this stray promo, we are sure it will feel a lot more natural when watching the movie. Vidya's definitely got the comic timing and we can't wait to witness the actor tickle our funny bone.