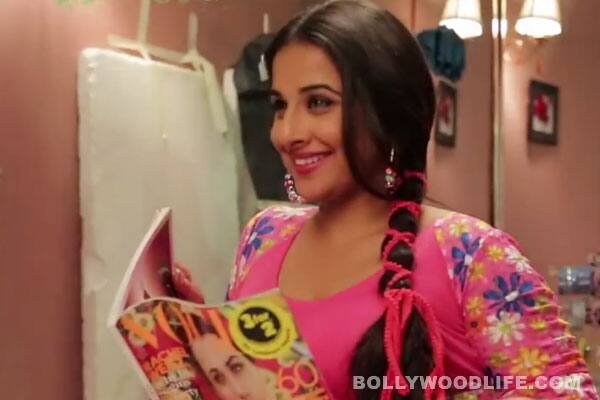 The video of the behind the scenes action of this comedy shows Vidya going crazy with her character's fashion sense
Vidya Balan is known to play strong characters. She is also known for her off-key dressing sense and committing a fashion faux pas once too often. However, it seems Vidya has successfully transformed her weakness into a source of strength in her upcoming film, Ghanchakkar.
In the Rajkumar Gupta movie, VB will be seen wearing some completely outlandish clothes. And it's not Vidya who has opted for the unusual choice. Her role in the film, as Emraan Hashmi's wife, is that of a boisterous Punjabi woman who is in love with fashion. In the video of the movie's making, Vidya explains her characters motives. "She is this loud, garish woman who looks at fashion magazines and goes to her tailor and asks for the exact same clothes to be made for her!" says Vidya, for whom the biggest challenge was to get the Punjabi accent right.
Well, we're impressed by the risks Vidya is taking, playing a character with a bad dressing sense – something that cuts close to the bone. This is one daring actor, we'd say! So check out her avatar as a loud and colourful Punjabi housewife in this awesome clip showing the making of the film. Especially, look out for the scene where she whispers to Emraan Hashmi about how much she hates wearing a salwar kameez. Hilarious, wethinks!