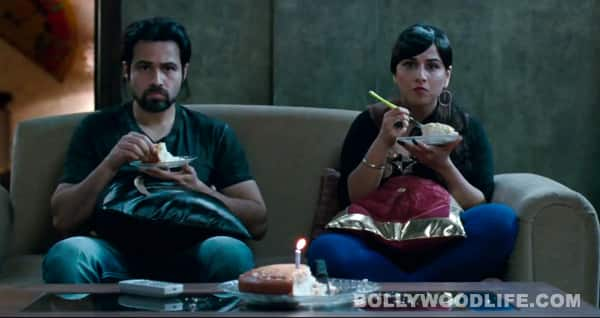 Emraan Hashmi and Vidya Balan's powerful performances fail to infuse life into the dull proceedings
Raj Kumar Gupta's Ghanchakkar came with loads of expectations. Firstly, it is a follow up to his much-appreciated movies – Aamir and No One Killed Jessica. Secondly, it's Vidya Balan's first attempt at comedy after delivering a string of hits. And thirdly, it's a mysterious dark comedy – a genre that hasn't been exploited enough in Bollywood.
The plot revolves around a burglar husband Sanjay Atray (Emraan Hashmi) and a garrulous Punjabi patni Neetu (Vidya Balan), who get into trouble when Sanju forgets where he has hidden the loot money from his last burglary. Sanju's accomplices Pandit (Rajesh Sharma) and Idris (Namit Das) land up three months after the bank robbery, demanding their share of the stash. But Sanju, who lost his memory in an accident, has no clue of the heist. The duo begins to live in the couple's house and threatens to kill them if he doesn't tell them where the cash is, in a week's time.
What follows is a string of confusions stemming from Sanju's attempts to remember where the money is tucked away. In the process, the oddball couple starts suspecting each other, making the audiences guess what the game really is.
It's a very interesting premise with a high potential to become a cult comedy. But it fails to reach that level because the writing is lazy – lazier than the leading man's character. Guess a few more drafts, tightening of the screenplay and a bit more ideation could have led the team of writers to a funnier and thicker plot. There is a certain casualness to the proceedings, which gets tedious for you as a viewer after a point, and then the sequences cease to be that funny anymore. Director Raj Kumar Gupta oscillates between humour and serious plot developments, and you feel like you are developing amnesia too.
There are a few comic moments that stand out – the bank robbery sequence where the trio uses Amitabh Bachchan, Dharmendra and Utpal Dutt masks, the scene where Hashmi forgets his own address and has to run out of his apartment to find out the street he lives in, the one where Hashmi is taken to a baba so that his memory can be revived, and the scene where Vidya cooks food for her burglar guests sans the seasoning.
Emraan and Vidya have a good chemistry and comfort level, making them believable as the oddball married couple. Emraan gives an all-round performance with great ease. Vidya's over the top character could have easily turned out irritating, but she pulls it off superbly. The rest of the cast, including Namit and Rajesh play their parts well.
The intention was good, the recipe was right and Gupta had all the tools to make a memorable comedy, but in the end, he forgot to add the seasoning, just like Vidya's character does in the film.
Rating:
out of 5
Reviewed by Suparna Thombare
* Poor
** Average
*** Good
**** Very good
***** Excellent