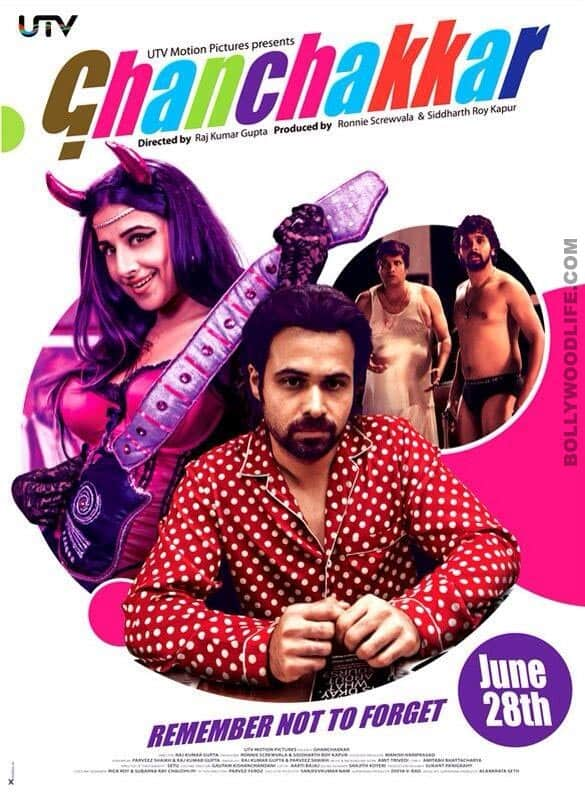 We know this movie is going to be a funny take on married life. But what are under-dressed people doing on the poster?
Ghanchakkar's poster is out! And while we've seen Vidya Balan's devilish avatar and Emraan Hashmi's simpleton look in the stills, our attention was drawn to a circle in the corner that featured two people – Rajesh Sharma in a cotton vest and Namit Das in an underwear, only.
Our first reaction – eeeks! Seriously, what are the makers trying to do? While we assume that Ghanchakkar will be a peek into the married life of Mr and Mrs Athray, will the peep-hole also include a sneaky view of what people do behind closed doors (we're only hinting at the various stages of undressing here, you naughty minds!)?
And even if it's so, why let all that make its way to the poster? An attempt at grabbing eye balls? In case it was, you've succeeded, dear poster-makers of Ghanchakkar. The poster is indeed cheeky!
Take a look at this poster and tell us, peep: What was your first reaction?