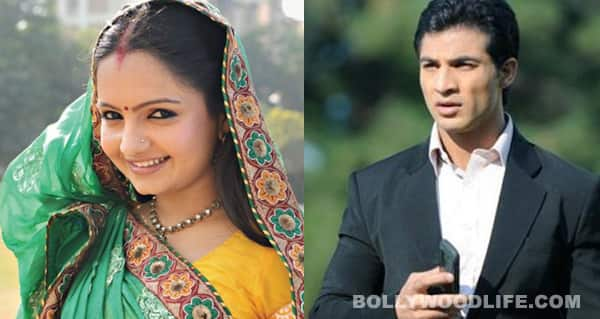 The actor who plays Ahem on the popular show is still in touch with his former co-star, who was ousted because she signed up for Jhalak Dikhhla Jaa 5
Mohammed Nazim can't sleep. Literally. The Saath Nibhaana Saathiya actor has been working almost 20 hours a day for the past two weeks and is exhausted. "I shoot for Saathiya from 5am till the evening, when I begin shooting for my Punjabi film. I have not slept properly and have now even stopped driving. I have started taking the autorickshaw so I can grab a few minutes of sleep when I am travelling from one shoot to another." Despite this intense stress, Nazim doesn't have any regrets. "I believe that you should do something that people will remember you for. I want to do something different, otherwise there is no mazaa (fun). I believe if you do hard work, you will get the fruit too," he said.
Philosophy aside, Nazim enjoys his work, especially playing Ahem in Saath Nibhaana Saathiya. The daily soap changed his life the way his first show (Shaurya) could not. "I had to struggle a lot before and after Shaurya. I used to travel on overnight buses to Delhi from Chandigarh for auditions. I acted in CID and Aahat. After Saathiya, the money started coming in. There's more glamour attached to my name now. It's a huge thing to get high TRPs. Saathiya has given me a lot, including my Punjabi film," he says.
Nazim is passionate about acting, and that's one of the reasons he hasn't grown bored playing Ahem day in and day out for the past two-and-half years. "Ahem's character has changed; he has grown over time. He used to be rude, but is now friendly with Gopi (his wife). He thinks of his family and not just his work. He loves his mother a lot and is willing to do anything for her. I am that way too. My mom and dad supported me throughout my struggle. I understand Ahem and like him a lot." Is there anything he doesn't like about Ahem? "I don't like when he scolds Gopi," Nazim admits.
Speaking about Gopi, Nazim accepts that it is not easy on other actors when one of them leaves the show abruptly – as Giaa Manek, the original Gopi did. Star Plus promptly replaced her with Devoleena Chatterjee. It must have been tough on him too to suddenly act opposite a different actor, especially when Giaa and he are very good friends. Ask him about his equation with Devoleena and all he will say is, "It's good." Prod him further and he says, "It's been only one and half months now. There is a little bit of a problem because for two years, I have been seeing another face. But I manage. It's not a big deal. Gopi bahu is a famous character so the change did not affect the TRPs."
Is he still in touch with Giaa, we ask, and this time we get our reply more quickly. "Yes, of course. We are friends. Baat toh karni hai humein (We have to talk)." Unfortunately, he has not been able to follow her progress on Jhalak Dikhhla Jaa 5. "I want to, but I am often busy in my shoots, so I just don't get the time." And we are back full circle to his sleepless nights.