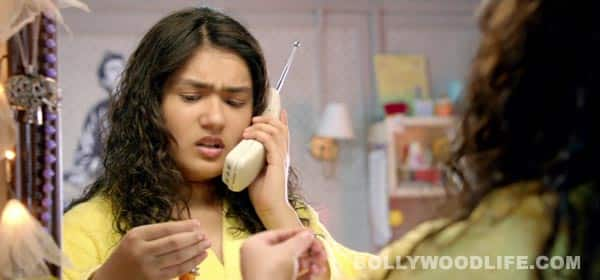 Thirteen-year-old actor Riya Vij deals with the issues of growing up
Karan Johar is identified with candy floss cinema and feel good romcoms, but this time around the filmmaker has chosen to produce a subject that is a lot more realistic and relatable than any of the films made by Dharma Productions. Yes, the production values are still high; the art direction, lighting and cinematography are still very Dharma-ish, but the subject grabs your attention instantly.
Gippi is a coming-of-age tale of a girl, and director Sonam Nair raises all the relevant points that come with adolescence – breasts, bras, periods, waxing, sexual attraction and the awkwardness with one's body – without making a big deal out of it! Sonam's protagonist is not a sexy teenager, but a gawky happy-go-lucky middle-class girl named Gippi, played by 13-year-old Delhi girl Riya Vij.
Watch the trailer and tell us if you will catch this growing up tale on the big screen when it hits the theatres on May 10.
[jwplayer mediaid="205609″]