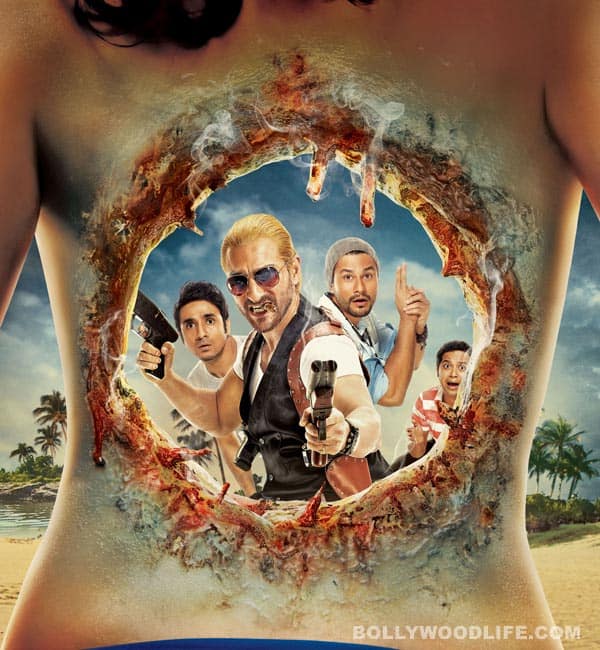 Zombies, Saif Ali Khan, Goa or Kunal Khemu – we tell you why you should watch or skip this wacky flick
Zombies running amok in Goa, a Delhi man speaking in a strong Russian accent and three dopey losers with a glam doll caught in the crossfire – Go Goa Gone has a crazy plot and a bizarre set of characters. Should you buy a ticket to this movie this weekend? We help you decide!
Six reasons why you should watch Go Goa Gone
The zombies act better than John Abraham, Sunny Leone and Tusshar Kapoor put together in Shootout At Wadala.
Saif Ali Khan is finally playing what he could so naturally have done long ago: blonde!
If you haven't been to Goa in a long time, live vicariously by watching loads of doping, drinking and partying on the big screen!
If you don't trip on the movie, you'll at least trip on some smoky songs like Slowly slowly and Babaji ki booti.
When else will you get the chance to laugh out loud at a blood and gore fest!
Most important of all: Kunal Khemu needs a hit…desperately!
Six reasons why you should NOT watch Go Goa Gone
Zombies are not a part of Indian culture… we should not encourage western values in hamara Bharat mahaan!
Next time you visit Goa, you could have nightmares.
You – we – would rather die than hear Saif put on a totally fake Russian accent.
You might start believing in zombies… shudder!
The CGI effects could make you cringe!
If you do not enjoy, support or encourage violence, this is not be for you. Watch Gippi instead; it is releasing on the same day.