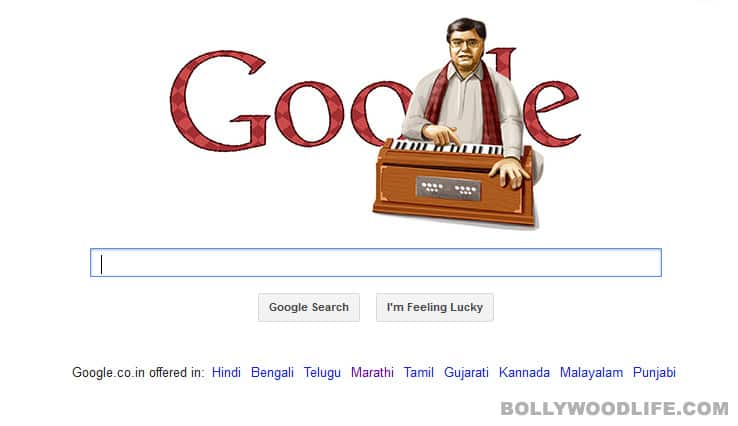 The ghazal maestro's special day is being celebrated in style by the most popular search engine
Jagjit Singh was born on February 8, 1941, and he passed away on October 10, 2011, at the age of 70. But till date, he continues to be the most Googled ghazal singer on the internet. And that's precisely why Google, on the maestro's 72nd birth anniversary today, has dedicated a doodle to the late Jagjit Singh on their homepage.
Singh learned music in the Sikh temples from musicians such as Pandit Chaganlal Sharma and Ustad Jamaal Khan. But he was struggling to find a foothold in the industry till 1976. In 1976, Jagjit Singh and his wife Chitra Dutta Singh released an album called The Unforgettables that catapulted them to fame.
Post that, Singh tried to highlight his kind of ghazals – ones that emphasised on the words (bol-pradhan) – in films like Prem Geet (1981), Arth (1982), Saath Saath (1982) and television serials Mirza Ghalib (1988) and Kahkashan (1991).
In 2011, Jagjit Singh was touring UK and was scheduled to return to Mumbai to perform with Ghulam Ali when he suffered a cerebral hemorrhage on September 23, 2011. After being in coma for about two weeks, he succumbed to the illness and passed away on October 10.
So today, we solemnly remember the legend as we hum his famous words Jhuki jhuki si nazar bekaraar hai ki nahi. Truly, our eyes still yearn to catch one last glimpse of the maestro belting out soulful ghazals.
May his soul rest in peace.