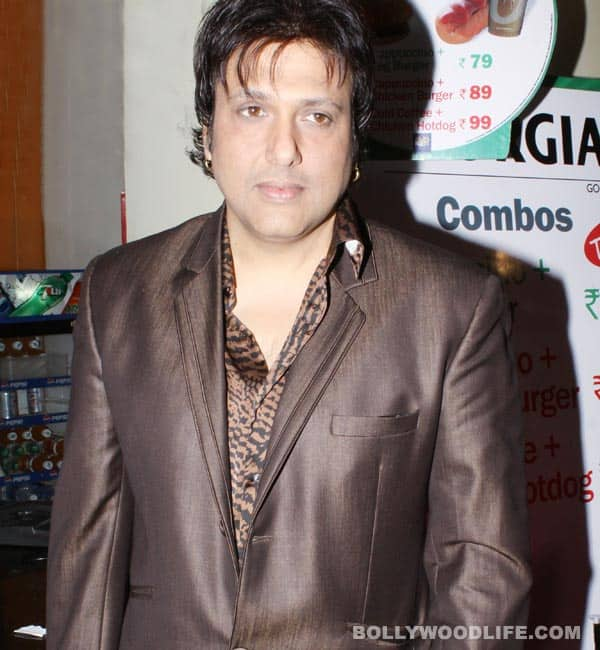 On the actor's 49th birthday, we take a look at his unique dance steps
Born on December 21, 1963, Govinda started his career with Ilzaam in 1986. Known for his wacky style statements and over-the-top onscreen humour, Govinda has over the years entertained us with his funny antics and occasionally intense performances. His street dancing style made him one of the most sought-after actors of the 90s. Some called him Mithun Chakraborty's successor when it came to being the ultimate dancing star, while others said he's here to stay in Bollywood 'coz he's different from the rest.
Quite a good actor, minus the hamming though, Govinda will always be remembered as one person who shed all his inhibitions whenever he performed onscreen. His moxie, his sprightly persona and his eye-blinding contrast coloured outfits always made him stand out in the crowd. Happy birthday, Govinda!
Tujhko mirchi lagi (Coolie No.1) – He's going overboard with his pelvic thrusts in this song. Making sure his actions synchronise with the lyrics of the song, the actor is seen shaking a leg in his cleavage revealing shirt. This song was quite a chartbuster in the 90s, mostly 'coz of the actor's energy of course!
Kisi Disco Mein jaye (Bade Miyan Chote Miyan) –Govinda's enthusiasm is infectious in this song. The signature step in which he's waving his hands in the air to 'chalo ishq ladaye' with co-star Raveena Tandon makes you want to jump out of your seats and dance along..
Sarkai lo khatiya (Raja Babu) – Govinda and Karisma Kapoor are an onscreen couple who dance as if they are high on 500 bottles of energy drinks. Jumping on the bed, sitting on their haunches and shaking a leg vigorously – these two created waves with their bold dance steps in this track.
Akhiyon se goli mare (Dulhe Raja) – Firing a bullet in the air and grooving on typical Bollywood steps, the actor wiggled his shoulders and waggled his derriere like how! Govinda killed it with his moves, like he always does.