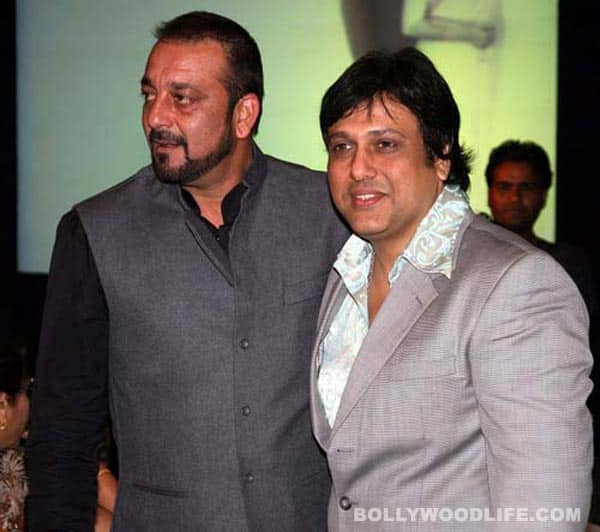 The actor-turned-politician, who was one half of a hit pair with Dutt in several hit movies a decade ago, wants his Jodi no 1 co-star to escape the legal mess he is in
Long before David Dhawan created the successful pair of Govinda-Salman Khan with his film Partner, Govinda and Sanjay Dutt's association resulted in several hits such as Haseena Maan Jayegi, Jodi no 1 and Ek Aur Ek Gyarah in the 90s and early 2000s. But as time passed, the actor friends lost touch with each other for reasons best known to them. But now with Sanjay recently sentenced to five years in prison, Govinda is trying hard to get back in touch with his friend.
"It's a long time that Sanjay has been involved in legal mess. Ab sunke bhi achcha nahi lagta hai," feels Govinda. "I wanted to meet Sanju on the day he was sentenced to his jail term. I called him that day, only to learn that he was out for a holy visit. I called him again, but he was extremely busy, so we couldn't meet. I also realised it wasn't the right time, since he was busy spending more time with lawyers filing a petition. I wonder why we didn't work together after I quit politics and started doing films again. Ever since I left politics, I've not been able to meet Sanju. Before that, we did a couple of films together. I hope to meet him before he surrenders."
Considering the fact that Dutt has been tirelessly working to complete work on impending projects and satisfy other personal commitments, we hope the two actors meet at least once before he is jailed… after all, Sanju baba will get what he really needs from his dear ones in his trying times – a jaadoo ki jhappi!