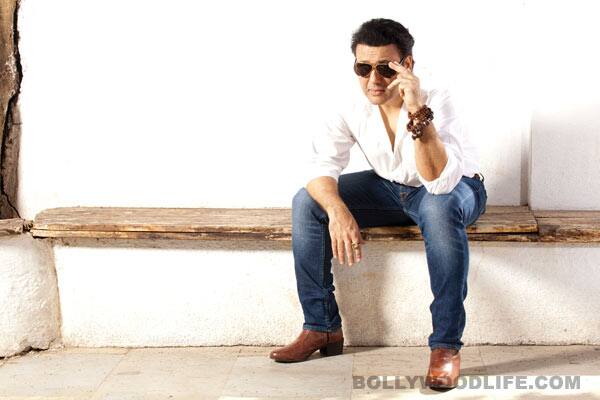 The actor will be a part of a television reality show on modelling – and he is qualified how? We can't help asking ourselves…and you…that question
We know that Govinda is trying really hard to get back into the limelight. He has signed on to do a Yash Raj movie with Ranveer Singh – a piece of news that actually made me and my friends dizzy with amazement – and now the actor will also be seen on the small screen after ages. His last TV stint with Jeeto Chappar Phaad Ke was no great shakes, but we would love to give this superb actor another chance at the idiot box, wouldn't you?
Yet, when a little birdie said that Chi chi was gearing up to judge a reality show called Indian Model Hunt, I almost fell off my chair.
The actor is a great entertainer and all that, but shouldn't judging a model hunt be a job assigned to someone who has either made a good impression on the ramp – or at least in the fashion department – or at least has it in him to pass as a model? And our once-fave star has not really had a great record in any of these realms. The only saving grace would be if Govinda decides to crack a few jokes, do a little jig-wiggle and makes us giggle. In any case, we do salute the guts and the spirit of the channel and the production house for putting Mr Ahuja in the judge's seat for the show.
The star told us that the show is not just about pretty women, but also about talent, music, entertainment and drama. Then what's with the name: 'Indian Model Hunt'? And will this show be aired at its designated time week after week? This question arises automatically, since Chi chi bhaiya might actually turn up a good two days late for the shoot, as he has been known to do when he was a top star, leaving the participants in the lurch!
Aap kya sochte?