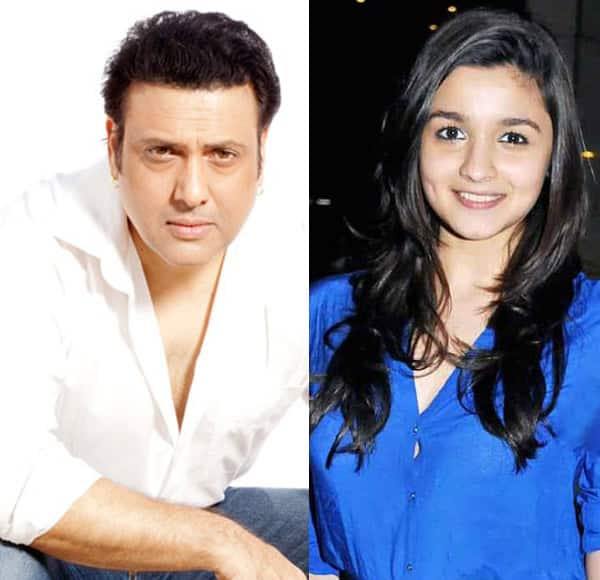 The actor refused the role because he charged a fee higher than what the production house could afford
For weeks there was speculation that Govinda would be playing Alia Bhatt's father in Vikas Bahl's Shandaar featuring Shahid Kapoor.
However, ChiChi has finally turned down the coveted part for various reasons, mainly monetary.
Says a source close to the project, "We were very keen to get Govinda in the film. It's role of Alia's happy-go-lucky father and significant to the script. We even agreed to give Govinda top billing in the credit titles before Shahid and Alia. We would have closed the deal but came to a dead-end with the money issue."
Apparently, Govinda asked for a fee that was equivalent to Shahid's remuneration.
Says the source regretfully. "We offered Govinda the second-most important part after Shahid's. He seemed kicked. But then he asked for a fee that no one would pay him. We tried to convince him to bring his fee down. But he wouldn't budge."
Govinda cited date problems as a reason for his inability to do Shandaar. Apparently, he wants to spend the next two months promoting his home production Abhinay Chakra, and has no time to face the camera.
With Govinda gone, Shandaar needs a 45-year-old cool dude
who can pass as someone young at heart.