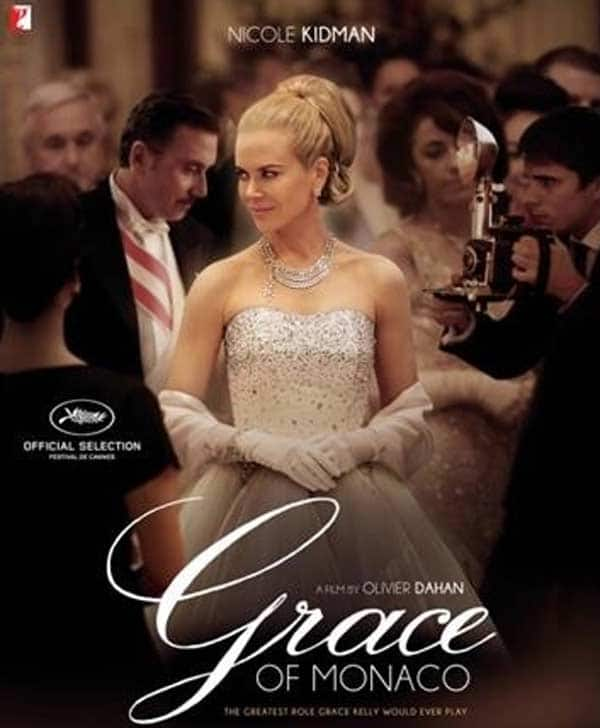 Starring Nicole Kidman, Tim Roth, Frank Langella, Paz Vega, Derek Jacobi, Parker Posey, Geraldine Somerville, Robert Lindsay, this Yash Raj Films Production is good in parts
What's it about:
If not Grace of Monaco, Olivier Dahn's semi fictional biography could have been called Grace of Closeups. There are so many tight shots of Nicole Kidman's face that you eventually feel a sense of claustrophobia just watching her features spread out on the big screen.Based on the true story of Grace Kelly's marriage to the Prince of Monaco and her tryst with royalty and its repercussions, this faux fairy tale story has enough drama to lost several seasons of a miniseries. Unfortunately the film loses focus much early on, and instead of giving us a peek into Kelly's often delusional mind, it ends up being a collage of historical events stitched together by a flimsy thread.
What's hot:
Like the disastrous Diana biopic, Grace too treads on a murky path. There are moments of brilliance in the second half where Kidman reminds us why she's still such a force to reckon with. Her almost My Fair Lady like grooming session from being a Hollywood star to Queen Regent is not only entertaining but the shots where she mimics certain expressions and emotions written on cue cards are brilliant. A lot of attention has been paid to details, be it the costumes, locales, or creating a sense of glamour and luxury that is Monaco. History buffs will be in for a treat with trivia surrounding how Kelly arm twisted the French President into not bombing her nation. Also the candid banter between Alfred Hitchcock and Kelly where they refer to each other as 'Hitch' and 'Gracey' makes for some interesting moments.
What's not:
Despite having one of the most colorful personalities as the face of the film, the treatment and script do no justice to the material that's being developed. It's not just the pace, but the way events unfold that makes you uneasy and restless. Dahn seems to be in a mad rush to give us that big ending with the speech and the spotlight on Kelly. The camera plays tricks with your mind with the constant zooming in and out where we get several close ups of Kidman wearing the same deadpan expression over and over again. Tim Roth falls flat in his role as the King of Monaco and his chemistry with Kidman in the most important scenes is missing.
What to do:
Stuck between attempting to be an accurate biopic and an entertaining drama, Grace of Monaco dazzles but doesn't impress.
Rating:
out of 5
Reviewed by DNA
* Poor
** Average
*** Good
**** Very good
***** Excellent