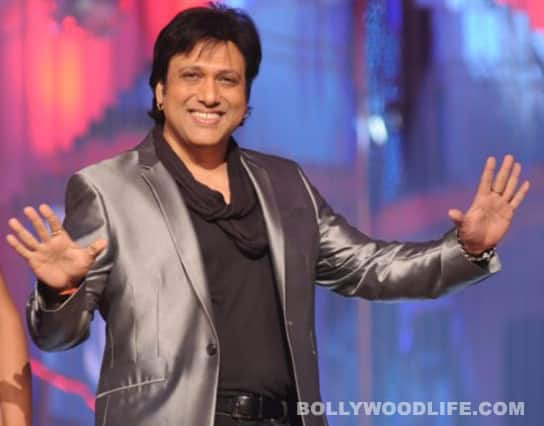 B-town's most-loved comic hero and dancing superstar, Govinda turns 48 today. We take a look at his best songs
During his college days, Govinda was apparently obsessed by Mithun Chakraborty's Disco Dancer (1982). That became his greatest influence as far as his dancing skills are considered, which could put a younger actor from the current lot to shame. Born Govind Ahuja on December 21, 1963, he was born in a film family – his parents were both actors and his mom was a singer – who went through troubled times. But Govinda overcame them all delivered some of the biggest hits in Bollywood – right from his debut in Illzaam (1986), to Love 86 (1986), Khudgarz (1987), Hatya (1988), Dariya Dil (1988), Jeete Hain Shaan Se (1988), Hum (1991), Shola Aur Shabnam (1992), Aankhen (1993), Raja Babu (1994), Coolie No.1 (1995), Saajan Chale Sasural (1996), Hero No.1 (1997), Deewana Mastana (1997), Dulhe Raja (1998), Bade Miyan Chhote Miyan (1998), Haseena Maan Jayegi (1999), Anari No.1 (1999), Hadh Kar Di Aapne and Joru Ka Ghulam (2000) and Jodi No.1 (2001). His last hit was Partner (2007) along with Salman Khan. Let's take a look at some of his wacky, funny and romantic songs that were chartbusters. Also, add your own fave Govinda numbers to the list!
• Main se Meena se from Khudgarz
• Main to raste se jaa raha tha, main to bhel poori kha raha tha from Coolie No.1
• Aa aa ee, oo oo oo, mera dil na todo from Raja Babu
• Sona kitna sona hai and Mai tujh ko bhaga laya hu tere ghar se from Hero No.1
• What is mobile number… from Haseena Maan Jayegi
• Sarkailo khatiya jaada lage from Raja Babu
• Meri pant bhi sexy from Dulara
• Lal dupattewali from Aankhen
• Ankhiyon se goli mare from Dulhe Raja
• Stop that from Gambler
• I love you bol daal from Haseena Maan Jayegi
• Chalo ishq ladaye from Bade Miyan Chhote Miyan
• Kurta faad ke from Anari No.1
• Makhana from Bade Miyan Chhote Miyan
• Ande ka funda from Jodi No.1
• Ae Raju from Hadh Kar Di Aapne
• Usne bola kem chhe from Jis Des Mein Ganga Rehta Hai
• Soni de nakhre sone ladge from Partner.
Some of Govinda's latest films include Mani Ratnam's Raavan (2010), Naughty@40 and Loot (2011). He had successful onscreen pairings with many female actors including Neelam, Karisma Kapoor, Raveena Tandon, Juhi Chawla and Rani Mukerji. With many films ending with the suffix 'No.1', Govinda at one time was the No.1 crowd puller in B-town. We hope he resurfaces to give us some more helpings of his good humour and jhatkas in his new films that include Run Bhola Run and Banda Yeh Bindaas Hai. Happy birthday, Govinda!
ALSO READ:
Govinda approached me for 'Naughty@40′: Jag Mundhra