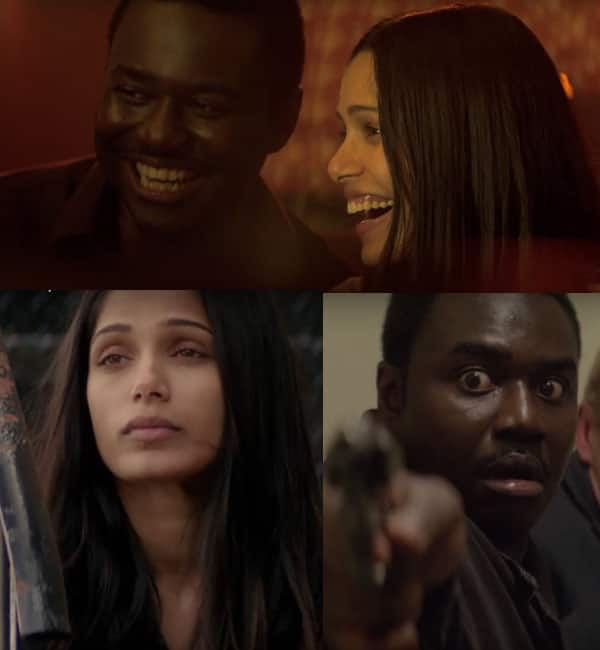 Freida Pinto is doing some serious work down in the West. When Priyanka Chopra and Deepika Padukone are making all kind of noise as they make their Hollywood debut with Baywatch and xXx: Return of Xander Cage respectively, Freida Pinto is quietly making a name for herself in doing her part in some critically acclaimed work. After her big start in the Academy Award winning Slumdog Millionaire, she was seen in movies like The Immortals, Rise of the Planet of the Apes, Trishna, Black Gold, Miral and Knight of Cups. Now she is going to be a part of a limited series, that going by the first trailer, promises to be a riveting affair.
Guerrilla is six episode limited series that has the Mumbai-born actress play the lead role of Jas Mitra. The character  finds herself to be a part of a radical underground cell that helps "liberate a charismatic convict from prison" to lead the street fight against social injustice in 1971 London, as per the press release. Joining her in the cast is the enigmatic Idris Elba known for his performances in The Wire, Thor movies, Star Trey Beyond, A Beast of No Nation, Luther and voicing Shere Khan in 2016's mega hit The Jungle Book. Babou Ceesay plays Freida's lover in the series.
As per the press release, this is what the plot will be "From Academy Award winner John Ridley (American Crime) and Luther's Idris Elba, the 1970s-set series tells the dramatic and explosive story of two activists and lovers (Freida and Babou)who come to form a radical underground cell in London after liberating a political prisoner. Their eventual target is the Black Power Desk, a true-to-life secretive counter-intelligence unit dedicated to crushing all forms of black activism."
Here's the trailer..
Guerrilla premieres Sunday, April 16 internationally.