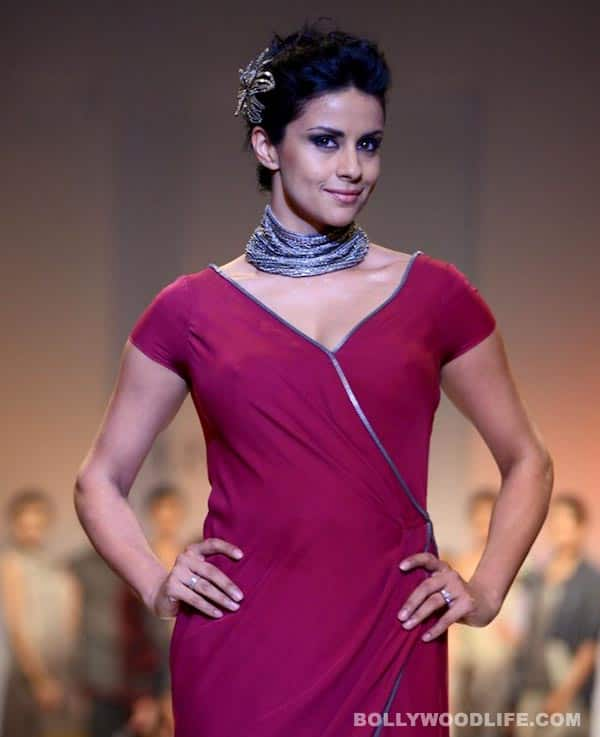 The Lok Sabha elections this year is getting enough of drama and action apart from glamour thanks to our Bollywood actors. Looks like two dimpled beauties contesting from the same constituency are now embroiled in a war of words
Gul Panag, who is said to have started a 'Twitter war' with Kirron Kher, her competition in the forthcoming Lok Sabha elections, says she did not intend to poke fun at the veteran artist as she harbours love and respect for her. The two Bollywood actors of different generations are competing with each other in the upcoming elections. While Kirron is representing the Bharatiya Janata Party (BJP) in Chandigarh, Gul is contesting on an Aam Aadmi Party (AAP) ticket from the same constituency.
Last week, Gul tweeted: "Doubt if I'll have the energy to run around like this and serve my people when I'm 60. I guess that's why there's normally a retirement age."
To this, Kirron, 58, had retorted with sufficient sarcasm, saying: "For me life starts at 60 and I have the blessings of my 101-year-old father to fight this contest and emerge victorious."
When contacted, Gul said: "I'v no idea where, when and how this started! My Twitter page is open to the public. I've nothing but the deepest love respect and admiration for her (Kirron)."
Explaining that her comments on the retirement age did not mean to cast aspersions on Kirron's abilities, Gul said: "I was speaking only for myself and what this election campaign means to me. My stamina, energy and vigour are coming in handy during these times of rigorous campaigning."
The 35-year-old Gul says she starts her day from 5 a.m. to travel and connect with people till late in the night.
"I really don't think I'd be able to do this 25 years from now. I am working 20 hours a day and surviving on three to hours of sleep. This is why I am grateful for my stamina that I've cultivated through my marathon runs," said the former beauty queen, who filed her electoral papers last week.
"It's a tough battle. We (AAP) lack the means, monetary or otherwise, that the other two parties (Congress and BJP), have in abundance. So we can't afford to buy loyalty."
Gul says she's fighting a battle on behalf of a party that intends to bring about a change.
"This is a fight to clean out a system which has given durability and sanction to the two well-entrenched national parties (the Congress and the BJP). The two parties are fighting tooth and nail to preserve their monopoly that we are determined to eradicate."
Gul is currently surrounded by like-minded supporters in Chandigarh.
"I've lots of friends and family who have travelled down from all over the world to help me fight this battle to clean up the country's politics. I can't afford to slip up. I'm overwhelmed by the support to this movement."
Well looks like this year the Lok Sabha election will be no short of a television daily soap with a lot of drama and action, hai na? And who can forget the fact that Gul was once dating Kirron's son Sikander Kher.