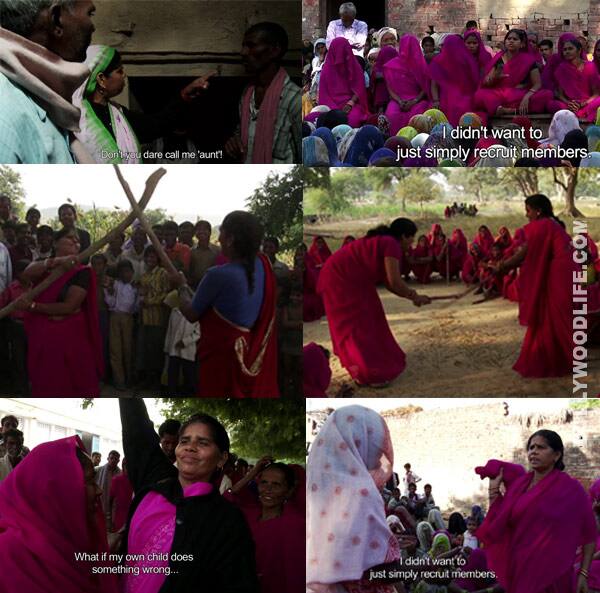 Nishtha Jain's detailed documentary is disturbing, thought-provoking and awe inspiring at the same time
Before we get to see Madhuri Dixit-Nene portraying the head of Gulaab Gang, Sampat Pal, on the big screen in her forthcoming venture, with all the commercial constraints (read the much needed masala thrown in) here's reality of the land Budelkhand in the form of Gulabi Gang shown as it without adulteration in Nishitha Jain's finely crafted documentary.
Our critic Prathamesh Jadhav is watching the film at a theatre right now. He sent us his first impressions of the film. Pratham says,  "Honest, ruthless and disturbingly arresting this venture casts light on how women power has become a must tool for the survival of the fairer sex rather than a privileged power to excel. Sampat Pal emerges as a natural opposing force to beat all odds and inspires women to join the pink revolution of sorts with courage and determination. Realistically shot and precisely edited this documentary gives nats (natural sound) and visuals that will numb your mind and make you ask some hard hitting questions."
Watch this space for the full review soon.