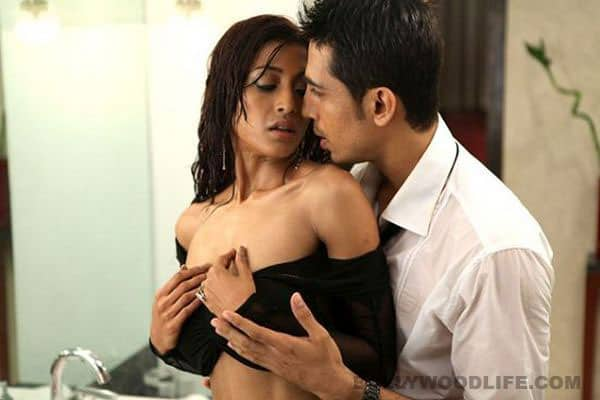 The actor says he knows Hate Story is woman-centric film but is thrilled to play a negative character in it
After Shaitan, actor Gulshan Devaiah will once again be seen exploring his negative streak in forthcoming film Hate Story. Unlike others, Gulshan doesn't fear getting typecast and says he is enjoying playing the bad guy. "There is a possibility that I might get typecast, but I don't feel threatened. I am not bothered about playing negative roles. My role in Shaitan was also negative but Siddharth in Hate Story takes a very calculative risk," said Gulshan. "I want to explore as many grey shades as I can. It's good to be a bad guy. You can do some crazy things and get away with it," he added.
While, many newcomers struggle to get lead roles in films, Gulshan is happy doing negative characters. "I believe there are far better guys who can be heroes. They are much better than me who can woo women. I am happy with whatever I am doing presently," said actor, who was made his debut with Rohan Sippy's Dum Maaro Dum. He was also seen in That Girl In Yellow Boots.
Hate Story is directed by Vivek Agnihotri and also features Paoli Dam and Nikhil Dwivedi. It is releasing on Friday, April 20. In the film, Gulshan plays the role of a business tycoon, who is always running after success. Although the actor admits it is a woman-centric film, but is confident that his role would be able create a strong impact.
"Hate Story is a woman-centric film, in which I play Siddharth. He is an anti-hero and is a powerful and rich man. He wants to succeed at any cost. Ego clashes begin when Paoli's character enters the scene," he said. "I knew I wanted to do the best part I could get. I was thrilled with this film. I knew my job. I am not insecure about the length of my character. I know it will leave a strong impact. (But) there is no denying that this is Paoli's film," he added.
Gulshan revealed that the actors were told in the beginning that it is a bold film so all of them were prepared. "The film has an adult content in it. It is an erotic genre. I exactly knew what I was getting into. Vivek had made this thing very clear in the beginning itself, so we were prepared for it."