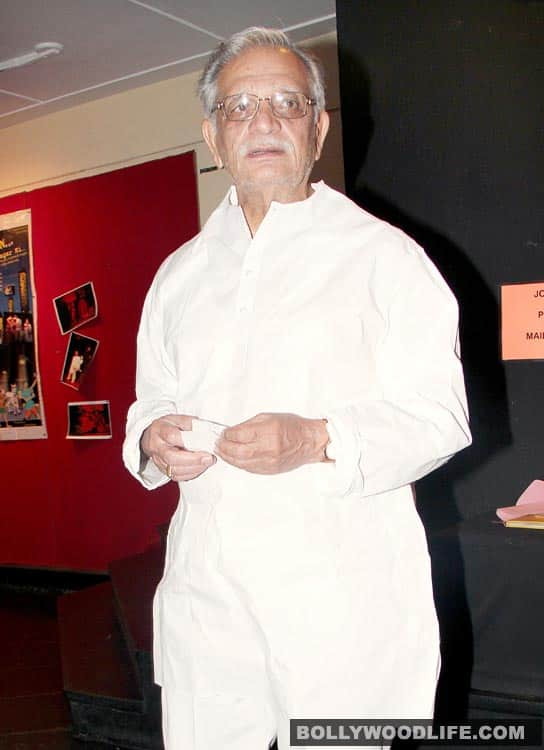 One of the most celebrated and respected lyricist-directors of all time turned 79 today
Born on August 18, 1934 Samoorna Singh Kalra aka Gulzar is known in Bollywood for his unique way with words and his vision as an avant-garde storyteller.
Being a serious poet-writer-filmmaker like Gulzar saab ensures that not many know anything more than your most accomplished works. The Chhaiyya chhaiyya song in Mani Ratnam's Dil Se made him popular, as it became a rage with the youth, also thanks to the groovy music provided by AR Rahman. Between that chartbusting song and the Oscar-winner Jai ho from Danny Boyle's Slumdog Millionaire, this writer has touched billions of lives across the globe with his wizardry of words.
Born as Sampooran Singh Kalra in Deena, in the Jhelum District (now Pakistan), this legendary writer has brilliant films like Koshish (1972), Mausam (1975), Angoor (1982), Namkeen (1982), the classic Aandhi (1975),Lekin (1990) and Maachis (1996) to his credit. Over the years, he moved on full time to writing lyrics, mostly for the two iconic composers of our age, AR Rahman and Vishal Bhardwaj. At a recent event, Gulzar saab quipped "Whenever I need to buy a new kurta for myself, I ask Vishal Bhardwaj to sign me up for some film." The best part about his writing is that it is timeless and has a soulful connect across generations. We wish this legendary writer of our times continues to enthrall us with the magic he weaves with his words.