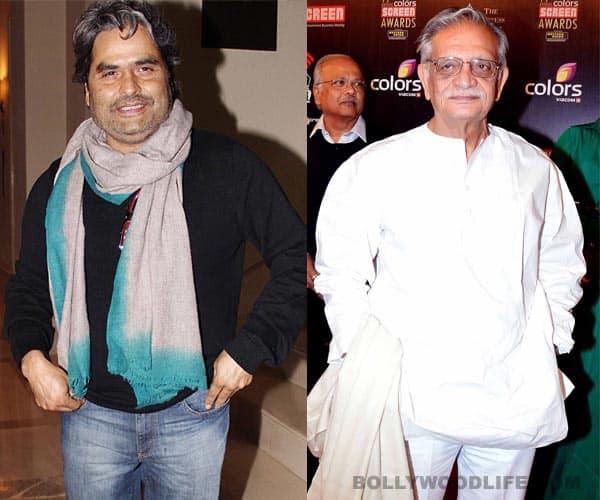 The veteran Bollywood lyricist's friend clears the speculation that rose after their trip to Pakistan was cut short
Veteran Bollywood lyricist Gulzar had travelled to Pakistan along with Vishal Bhardwaj and his wife Rekha Bharadwaj to be a part of the Karachi Literary Festival. However, when the trio cut short their trip and returned to India, speculations were rife as to whether the writer and his friends were made to leave the country as a political move by the government of Pakistan.
However, the Kaminey director  Vishal Bhardwaj cleared the rumours by saying that they had to return because of Gulzar's ill health. "We went there to record a song for Dedh Ishqia. Gulzar Saab visited the grave of his mentor, an eminent poet Ahmed Nadeem Qasimi, after that he visited his birth place Dina in Pakistan after 70 years. He was emotionally overwhelmed and stressed. He felt uncomfortable after reaching at his hotel in Lahore. So Vishal cancelled his recording and decided to escort him back to India and discontinued his journey further. There is nothing political about it. We plan to visit Pakistan again for recording as soon as Gulzar Saab feels better," said the statement.
Sadly, Gulzar couldn't make it to the literary festival, and though he is in a better state now, he hasn't spoken to the press yet. Meanwhile the Indian High Commission too denied that there was any political motive behind Gulzar cutting short his visit, and that these were just rumours doing rounds due to the historical tension between both countries.